NEWS
Red Carpet Confidential: Peter Facinelli, Kellan Lutz Reflect On 'Twilight,' Rob & Kristen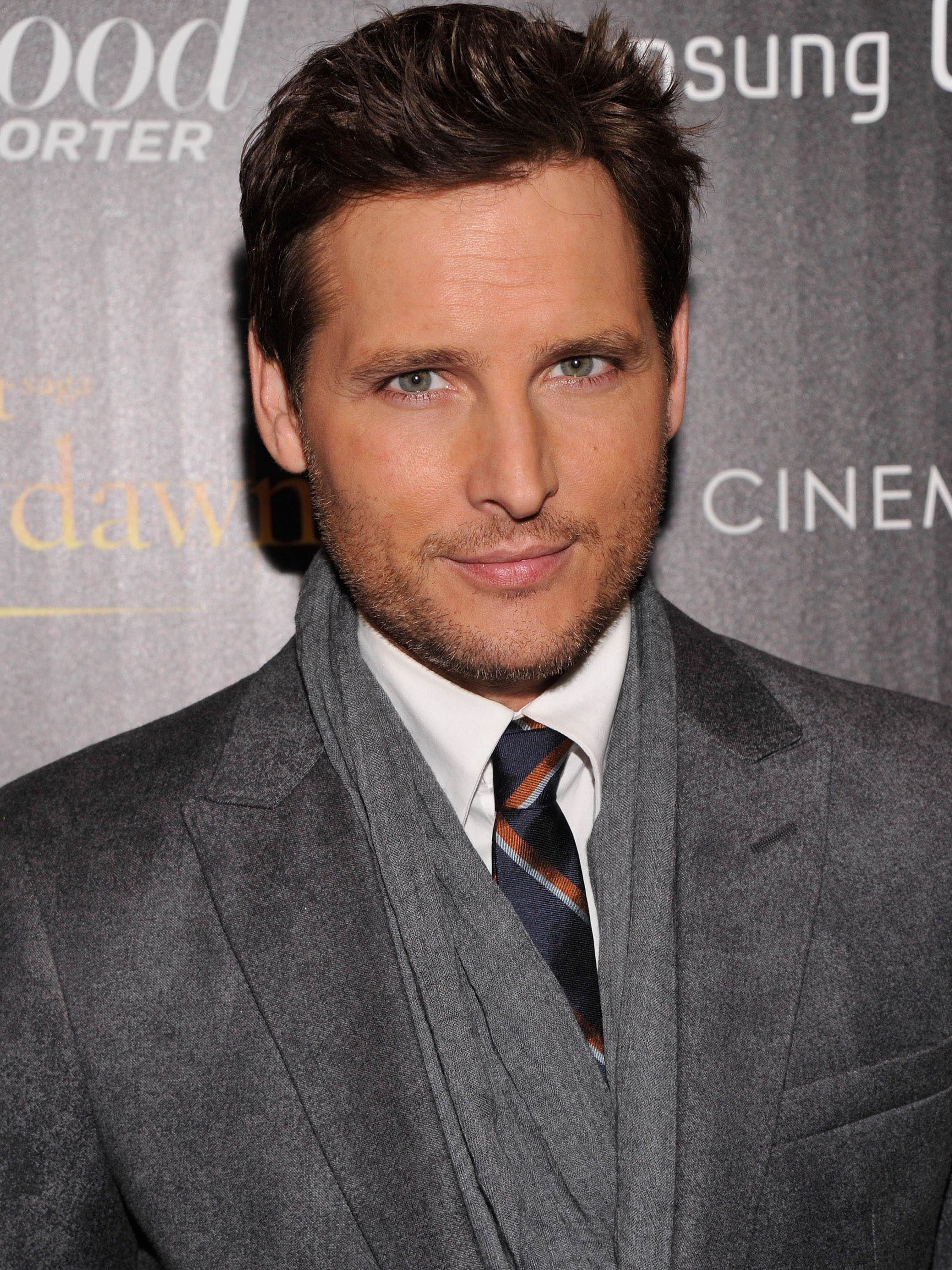 Article continues below advertisement
But their castmates are never far from their thoughts.
"I love Rob and Kristen," Peter tells me, without elaborating, when asked about their reconciliation after her July cheating scandal with director Rupert Sanders.
Kellan is similarly tight-lipped, admitting that he enjoys Kristen's company and "doesn't know anything."
"It's always fun hanging out," he tells me with a smirk. "Especially when I worked with Kristen on the arm-wrestling scene."
Hm, what will Peter miss most?
"The community — the Twilight fans," Peter says. "The franchise really bonded a lot of people, created a real sense of community and built a lot of friendships."
He adds, "Over the years, I've gotten to see these people grow with us, with the franchise, and I've gotten to be friendly with some of them. You see them at event after event after event, and they become like family, so I'll miss that sense of community. Hopefully years from now, we'll bust out the DVD box sets and still have Twilight parties."
Article continues below advertisement
MORE ON:
Red Carpet Confidential
One thing that has been kind to both Peter and Kellan are the endorsement deals. Peter recently launched Sears Outdoor Life clothing line while Kellan launched iD gum.
OK! GALLERY: ROBERT PATTINSON, KRISTEN STEWART AND TAYLOR LAUTNER GIVE SOME OOMPH TO COMIC CON
It's hard to believe that Kellan nearly passed on the career-making role.
Without Twilight, he envisions a different future.
"Hopefully I would have been doing more action movies," he says. "It was fun flying under the radar. You kind of miss that. Now that you're a part of a big franchise studio movie, you can't do some of the stuff that I love doing, but again, I wouldn't trade it back, because now I'm able to travel, which is an even higher passion, versus just floating by."
Article continues below advertisement
He continues, "There's a lot more opportunities. It has opened the doors for my action realm of movies, and being able to produce. I'm just so thankful. It really is a glass half full. It's a blessing."
The Twilight Saga: Breaking Dawn 2 is in theaters now. For more on Kellan Lutz, pick up the OK! on newsstands now.
RELATED NEWS:
MISSOURI MAN CHARGED WITH PLOTTING A TWILIGHT MOVIE THEATER SHOOTING