NEWS
Red Carpet Confidential: Peter Facinelli Reveals The Secret To Getting Along With Ex Jennie Garth Post-Divorce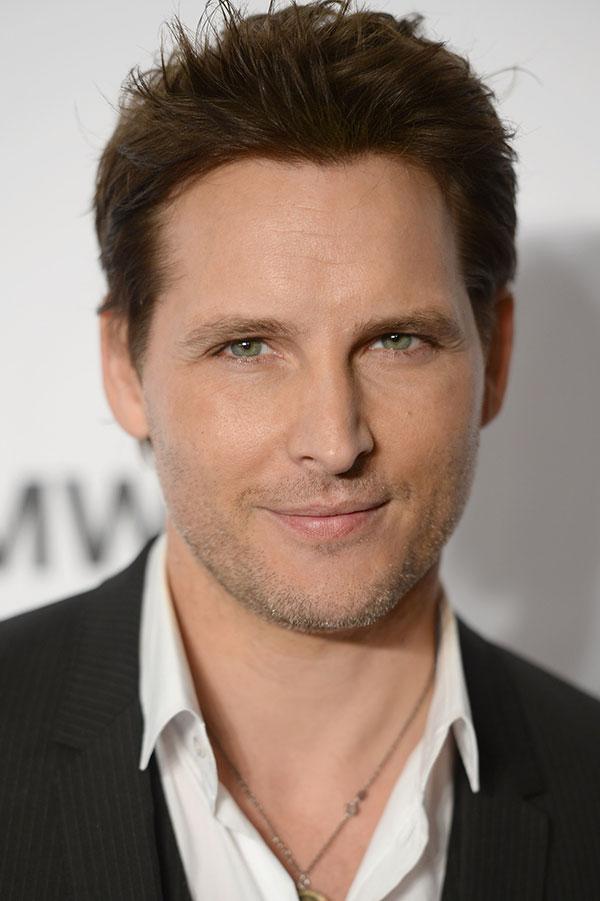 Even though Peter Facinelli hits the GQ Gentlemen's Ball in NYC Wednesday with actress girlfriend Jaimie Alexander in tow, his West Coast family is always on his mind.
The Glee guest star, 39, recently purchased a home in Toluca Lake, California just down the street from where he lived prior to his 2012 split from wife of eleven years Jennie Garth, who is the mother of his three daughters Luca, 16, Lola, 10, and Fiona, 7.
Article continues below advertisement
OK! News: Ryan Murphy Reveals When Glee Will End for Good
How do the exes maintain a cordial relationship post-divorce?
"It's just treat each other with kindness, and know when it's not working anymore," he tells me. "Sometimes you need to move on, you know? I'm happy now, my kids are happy, and everything is going well."
Peter and the kids spend lots of quality time together. In fact, he admits when he's not working, he's typically with his daughters.
"My oldest just turned 16, so she's getting her driver's license soon," the Twilight star says. "She hasn't gotten it yet. My middle one is turning 11, so that's pretty big. Eleven years old! And then the youngest one just turned 7. She's doing her first musical play in school. She's got the lead part, playing Jasmine in Aladdin."
He enjoys bonding with them.
Watch: How Peter Facinelli Spent Father's Day With His Daughters
Article continues below advertisement
"The other day, I was playing Smurfs 2 on PlayStation with my seven-year-old daughter," says Peter, who is also "addicted to" Words With Friends and High Noon. "We were playing for, like, two hours."
Whether it's Jaimie, Jennie or his three daughters, Peter believes in treating women right.
"I still think I like to be chivalrous towards women—let them enter a doorway first, or open a car door for them. I like to think that's gentlemanly."