NEWS
Red Carpet Confidential: 'Real Housewives of Beverly Hills' Star Kyle Richards Takes Unique Approach to Coping with Anxiety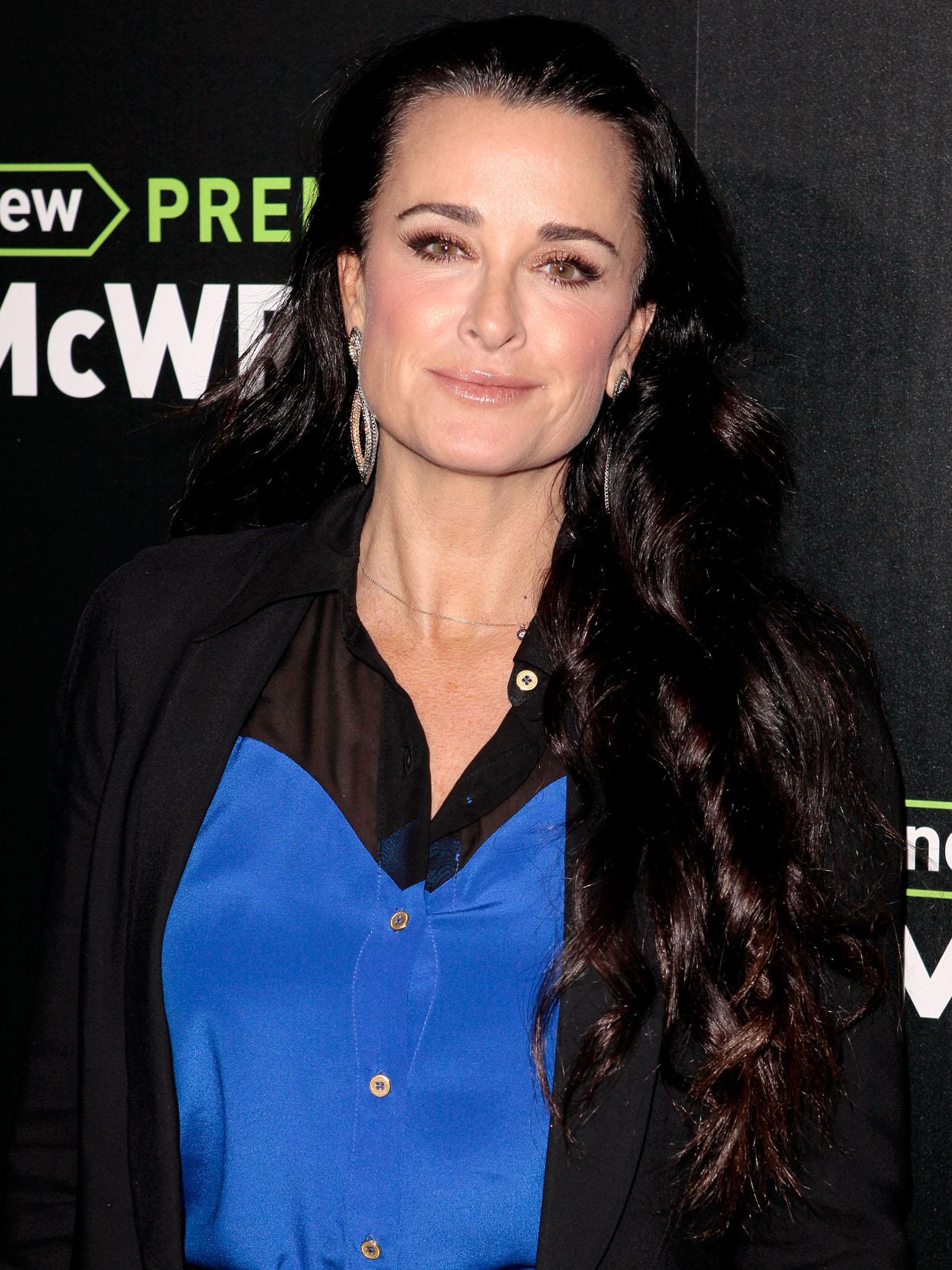 Article continues below advertisement
She continues, "It changed my body, but more importantly, mentally, it helped me, because I suffer from anxiety."
OK! GALLERY: 8 HOT REAL HOUSEWIVES HAIRSTYLES
For Kyle, power yoga does the trick to make her less jittery.
"It also helps me to say 'slow down,'" she says. "Even my movements, my teacher Mark was like 'you're always so fast, fast, fast—moving—with your kids, your work, your husband. You need to slow down with everything you do. Even your movements—when I tell you to move to this move to that move, you jerk. Everything you do needs to be slower.' That gave me confidence to slow down. I close my eyes, and he forces me to realize how high-strung I have to be in order to be doing all this stuff that I'm juggling all the time."
Kyle discovered power yoga was the key to keeping calm after going without it.
"When I first started doing yoga again, I called Mark up after many years of a break from yoga—after I got pregnant with Portia six years ago, I think, was my last class," she says. "He started coming to my house more to help me relax mentally, and my body started changing again. I was like 'thank God.' I don't ever want to give it up now."
Article continues below advertisement
Catch Kyle on the Real Housewives of Beverly Hills: Reunion Part 2, which airs tonight at 9 p.m. ET on Bravo.
Who's your favorite Real Housewives star? How does exercise improve your lifestyle? Tweet us @okmagazine.