NEWS
Red Carpet Confidential: Remembering James Gandolfini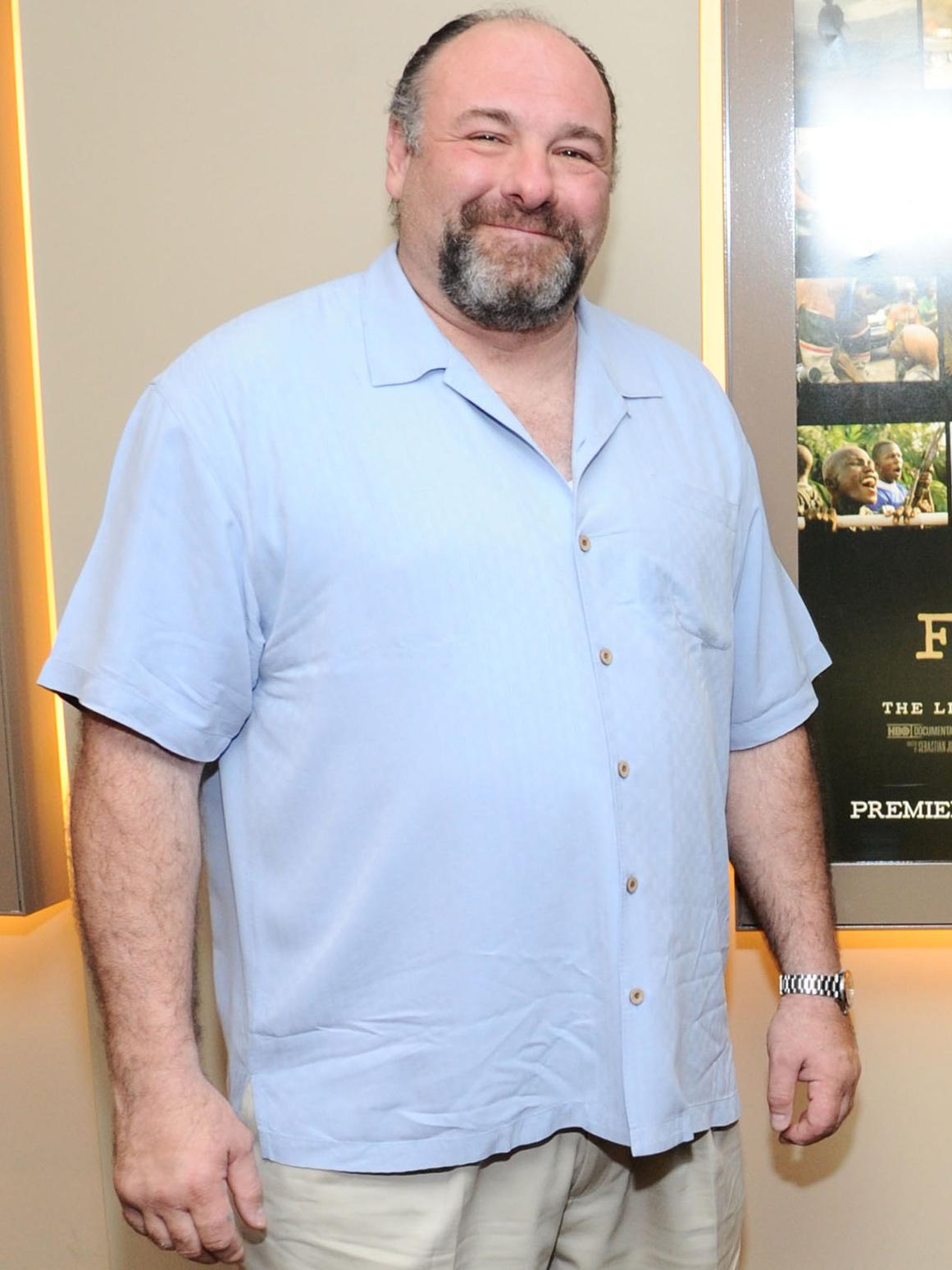 I first got the sad news that James Gandolfini had passed away Wednesday from actor Zachary Levi. We were heading upstairs during the Discover Many Hopes Gala at the Altman Building in NYC.
"James Gandolfini had a stroke and died in Italy," the shocked Chuck star says. "It's trending on Twitter."
James was just 51 when he succumbed to a massive heart attack. The New Jersey native was vacationing with his family in Italy before the Taormina Film Festival this weekend, and leaves behind wife Deborah Lin, 13-year-old son Michael and eight-month-old daughter Liliana.
Article continues below advertisement
Article continues below advertisement
Also that month, his onscreen daughter Jamie-Lynn Sigler gushed about their bond during the Angel Ball held at Marriott Marquis.
"James Gandolfini, Edie Falco and Michael Imperioli live in my neighborhood," she tells me. "We always see each other on the street. We're all still close."
As for a Sopranos movie?
"No," she says. "The show's over, and we've said our goodbyes. Who knows if it will happen one day? But I don't know think any of us are focused on it."
MORE ON:
Red Carpet Confidential
CELEBS RESPOND TO JAMES GANDOLFINI'S DEATH ON TWITTER WITH THEIR CONDOLENCES
Previously, at the same event in 2005, Jamie-Lynn dished on Tony Soprano's (James) relationship with her character, Meadow.
"She's got him wrapped around her finger," Jamie-Lynn tells me. "She's daddy's little girl—always, no matter what. One of the things I like about Meadow is she may seem like she resents or disapproves of her family so much, but she's very loyal to them at the end of the day. She's very Italian that way."
Article continues below advertisement
Sadly there will be no more sightings of James. May he rest in peace.
Leave your messages of condolence in comments below and tweet us @OKMagazine.