NEWS
Red Carpet Confidential: Is Rosario Dawson Going Bald?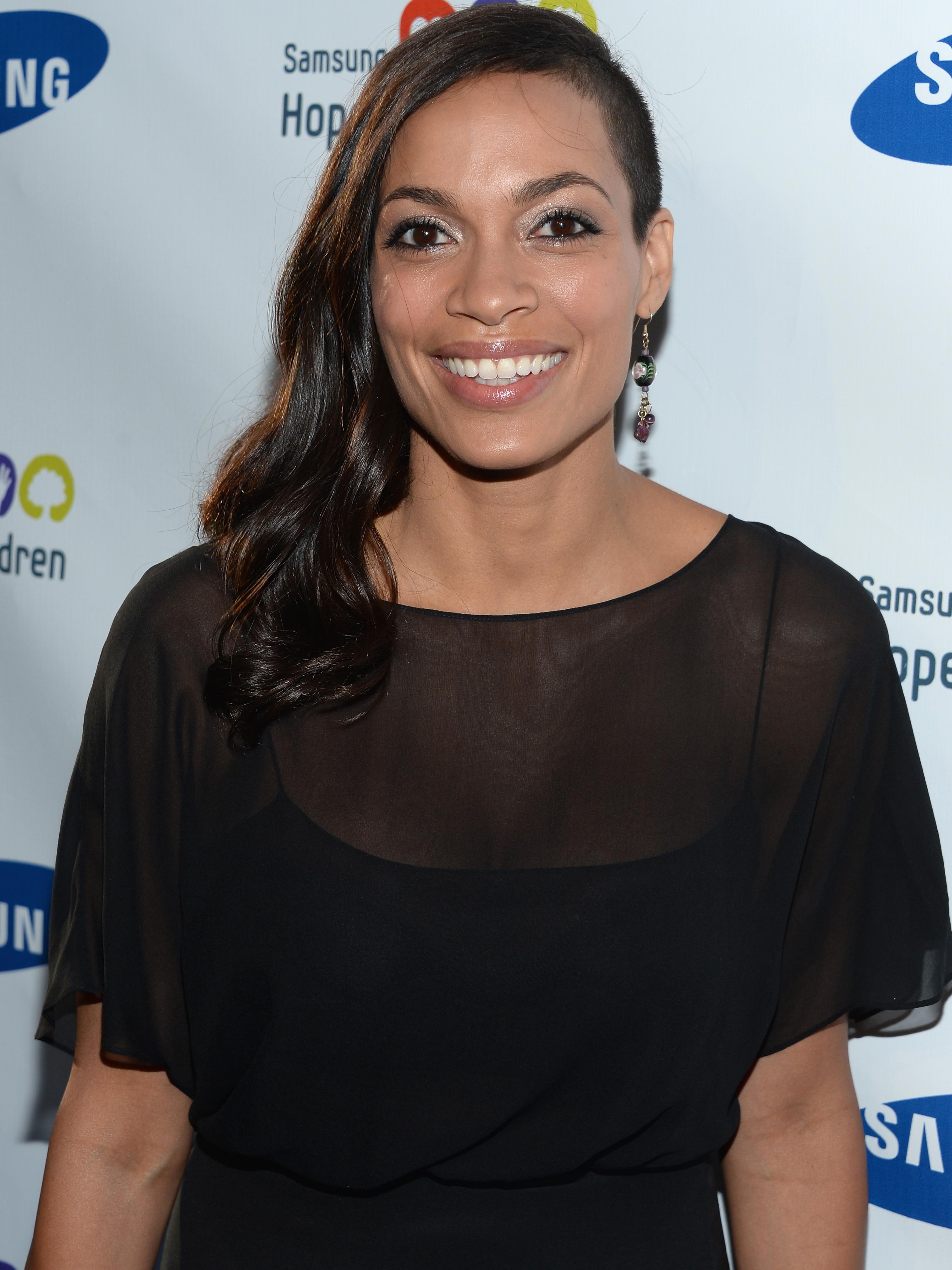 Rosario Dawson is in rare form, rocking a unique 'do this week during the Samsung Hope For Children event at Cipriani Wall Street in NYC.
While one side of her hair is long and flowing, the other is cropped short.
Turns out, it's nothing new. She has been wearing her hair like this since November thanks to Sin City 2, but she typically parts it differently. Presto-chango—wow!
Article continues below advertisement
Still, that's not as risky as she plans to get with her flowing locks.
"I'm thinking about going bald at some point," the 34-year-old actress, joined by mom Isabel, tells me. "I have a couple friends who have done that, and the thing about women and their hair is we're supposed to be very attached to our hair for our beauty, and I know a lot of women who are bald that are gorgeous."
OK! GALLERY: ROSARIO DAWSON GETS CHARITABLE AT LOVE UNIVERSE LAUNCH AT TAO LAS VEGAS
Her inspiration?
"My mom looked amazing when she had her mohawk," she exclaims. "She was bald, and she looked incredible, so I feel slightly confident that if I have her head shape, I'll be alright. laughs"
OK! GALLERY: KATY PERRY, ALICIA KEYS AND SALMA HAYEK SPICE UP PARIS FASHION WEEK
In fact, Rosario can't wait to ditch her tresses.
"I think it will be fun," she says. "It feels good. Even people I know who have gotten cancer, one of the things they've been able to say is that instead of fighting it, just really go with it, and revel in going 'I can feel a part of my body that I was never able to feel before.'"
MORE ON:
Red Carpet Confidential
Article continues below advertisement