NEWS
Red Carpet Confidential: Rose McGowan Kisses and Tells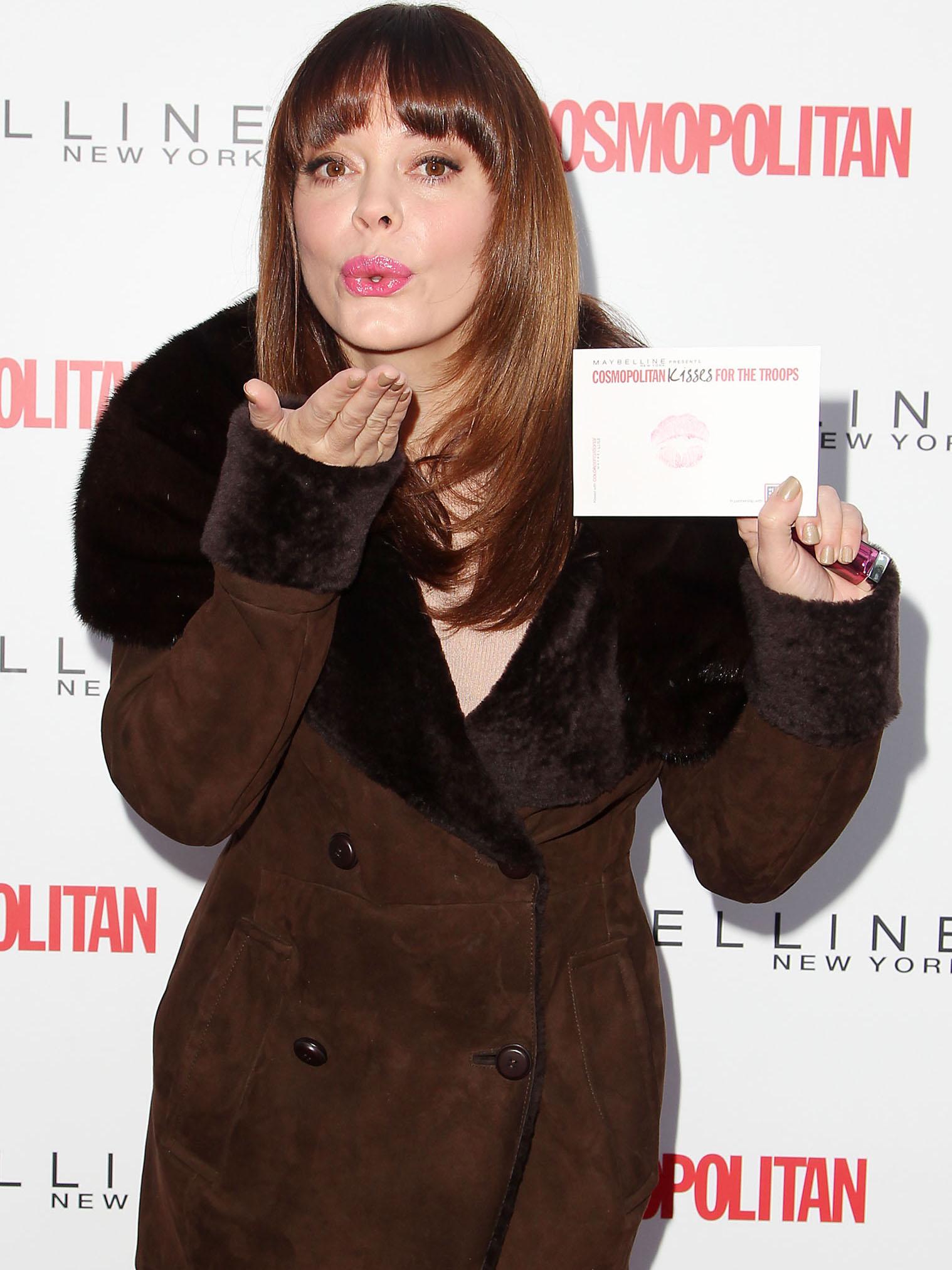 Rose McGowan wakes up bright and early Veteran's Day Monday to appear in Times Square at 7:15 a.m.
She is donating the first kiss to military troops stationed overseas during the Maybelline New York Presents Cosmopolitan Kisses For the Troops event.
"The USO is an amazing organization," the actress, 39, tells me. "They are truly selfless, as are our service members. If one kiss can make someone happy, I'm all for it."
Article continues below advertisement
OK! GALLERY: NINA DOBREV, KIM KARDASHIAN, DIANE KRUGER AND MORE ATTEND AMFAR GALA IN CANNES
With a lipstick smack on a postcard, Rose kicks off the event.
Ultimately, her kiss and the kisses of others who participate, will go to serviceman stationed overseas and the 10,000-plus troops who are in the NYC area helping with the post-Hurricane Sandy relief effort.
Now that holiday shopping is in full swing even before Black Friday, Rose has a recommendation.
"Instead of presents, I like to give cows through Heifer.org or donate to the Humane Society," she says. "It simply feels good to help."
OK! GALLERY: MINKA KELLY, CHRISTIE BRINKLEY & MORE WALK THE RUNWAY IN HEART TRUTH'S RED DRESS FASHION SHOW
When it comes to receiving, she doesn't go for material things, either.
"The best gift I ever got was a week-long birthday trip on a private plane. We stopped in a different state every two days. It was pretty fabulous."
Article continues below advertisement