NEWS
Red Carpet Confidential: Victoria's Secret Model Doutzen Kroes Reveals Her Diet Secrets. PS: She Eats French Fries!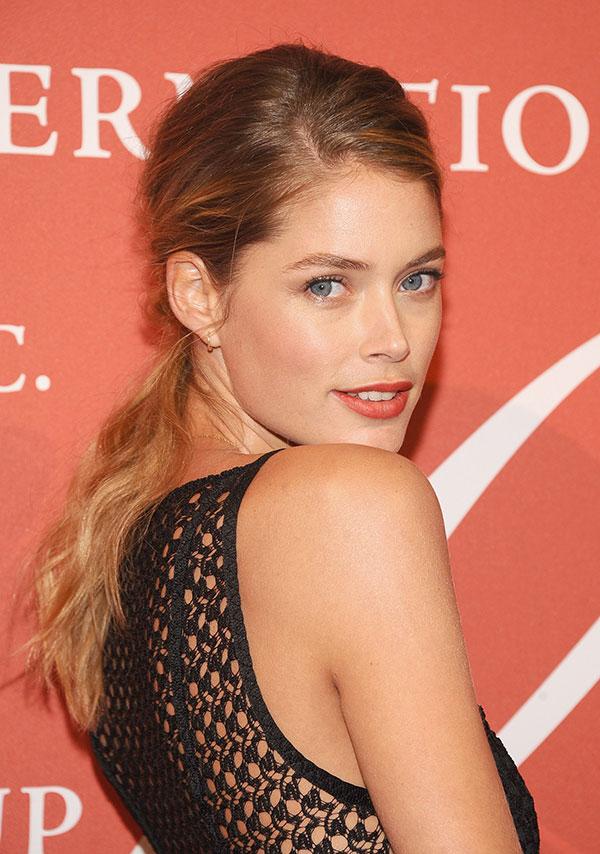 There is a price for having a hot mom like Victoria's Secret Angel Doutzen Kroes.
Unlike all the other children who will be trick-or-treating this Halloween, her the model's son Phyllon isn't allowed to have sugar.
OK! Exclusive: Win an Autographed Victoria's Secret Perfume!
"I think sugar is so bad," Dutch Doutzen, 28, who is married to DJ Sunnery James, tells me Tuesday during Fashion Group International's 30th Annual Night of Stars held at Cipriani Wall Street.
Article continues below advertisement
"Even my son, he's now almost 3 in January, and he has never had sugar before. I mean, he has sugar in fruits, but when he asks for a treat he says 'a date.' It's so amazing that that's his sugar—that's his candy. To me, it's amazing."
Still, sweets won't always be forbidden for her little one.
"I know he's going to eat a lot of sugar in the future, but I want him to stay away from it as long as possible. It's such an addiction, and it's in everything. To me, it's almost like poison. It's in everything we eat almost, like bread, everything. It's sad."
OK! Exclusive: Workout Tips from Victoria's Secret Model Behati Prinsloo
When it comes to her own diet, Doutzen finds herself filling up on veggies.
"I try to eat fresh, and very healthy," she says. "Lots of different things and a big variety of vegetables. Obviously I like to also eat French fries and things, but then I eat a salad with the French fries on the side, to balance it out."
Not surprisingly, she avoids soda too.