NEWS
Red Carpet Confidential: What Not To Wear's Stacy London On How Her Disease Led To Her Career in Fashion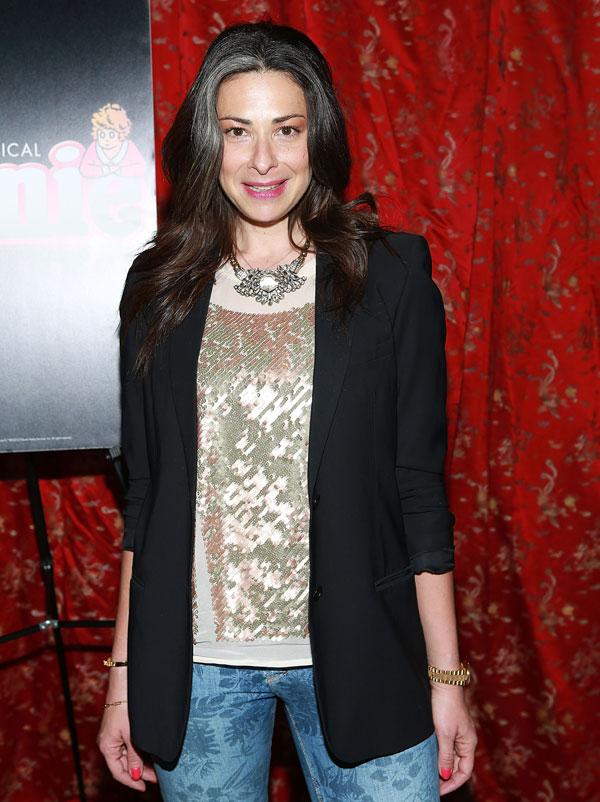 Struggling with scaly psoriasis since the age of four led Stacy London to discover her future career path in fashion.
"I do think that's part of the reason I was so attracted to style so early on, and all things pretty and sparkly and fashiony as a youngster, " the What Not To Wear host, 44, tells me while promoting her role as the spokeswoman for www.uncoveryourconfidence.com.
Article continues below advertisement
Although she may be chic now, that wasn't always the case due to her battle with the chronic autoimmune skin disease that affects about eight million people in the US.
"It was so severe, I wore turtlenecks and long corduroy pants even in the summer when I was younger," she says.
Of course, the tween and teen years were the hardest.
"I was covered in terrifying red scales from my neck down," she says. "My skin would crack and bleed. I had thick scalp psoriasis. Chunks of scalp—I could pick them out of my hair. People would look at me and worry if I was contagious."
OK! News: What Not To Wear And More TV To Watch This Weekend
Plus, she says, "Anyone who has to live with that much shame and embarrassment feels like they can't have intimate relationships. Making out with boys was hard as a teenager for me. I was so afraid that I would have to explain, and that would be it, and people would never understand."
Flash forward to 2013 and the hostess begins the tenth and final season of What Not To Wear tonight at 10 p.m. ET on TLC.
MORE ON:
Red Carpet Confidential
Article continues below advertisement
Fortunately, it has been "five or six years" since she has had a scalp outbreak and it has been "many years" since she endured a skin rash.
Still, it's a condition that must be managed considering stress can be a trigger of psoriasis. To keep her cool, Stacy finds peace by painting.
Her specialty? Abstracts and words.
Watch: Jesse Tyler Ferguson's Thoughts on The Fashion Industry
"I ordered canvases, acrylics and brushes, and locked myself in one weekend," she says. "I would paint one word that stood out in sentimental conversations with friends, like 'true,' and then paint over it so you could barely see it. I had a ball."
Stacy is applying her knowledge to help others in her area of expertise: fashion. Her tip? Wear midi-skirts instead of miniskirts, to get more coverage.
That way, she says "you can confidently go use Wi-Fi at Starbucks. People with psoriasis are afraid of the reactions they're going to get because of their skin."
Hm, what would she tell others who suffer from the condition?
"Take steps so that you can live alongside your disease," she says. "Nobody told me that psoriasis was part of me—it wasn't all of me. I wish that there had a role model saying that this was something that they had, and there wasn't."
Photos: Here's What Happened on Watch What Happens Live This Week
She continues, "If anybody can look to me and say 'whoa, I didn't know she would've dealt with something like this,' that's one more person who will do something that they didn't think they could do before."
Catch Stacy on What Not To Wear tonight at 10 p.m. ET on TLC! Did you know Stacy suffered from psoriasis? Tweet us @OKMagazine!