NEWS
Red Carpet Confidential: Is a Tell-All Book on the Way for Drew Lachey?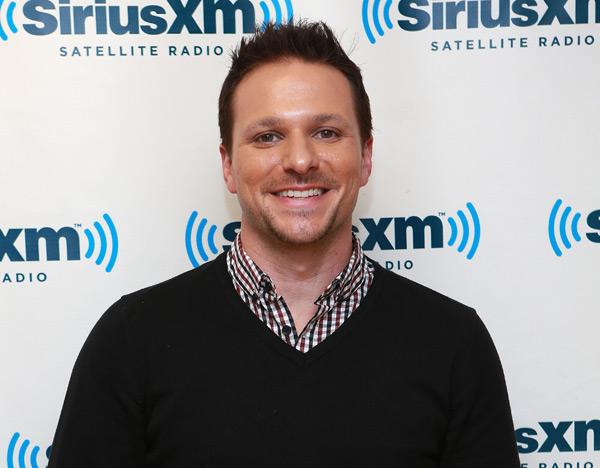 Now that The Package Tour has wrapped, 98 Degrees singer Drew Lachey is settling back into life in Cincinnati, Ohio, where he lives beside brother Nick Lachey, Nick's wife Vanessa Lachey and one-year-old nephew Camden.
"I teach musical theater three days a week at the school that my wife and I graduated from," the Dancing With The Stars champ, 37, tells me this week while promoting Cincinnati Children's Hospital Medical Center and Toyota's National Buckle Up For Life Day to educate parents about child passenger safety. "That keeps me busy. I'm trying to be the best father and take care of my kids."
Article continues below advertisement
OK! Exclusive: Behind-the-scenes Details From 98 Degrees' The Package Tour
He adds, "With families, your priorities shift. You're not going to be like 'let's go out on tour year-round.' I have kids in school. You have to lay things out."
When asked what's next for the group, Drew cheekily responds, "Do you have any suggestions? We're looking for the next opportunity."
Regardless of what the future holds, Drew won't be writing a tell-all book anytime soon.
"No way," he says. "Some secrets are meant to be taken to the grave, and that's what I plan on doing with all mine. They're not necessarily my secrets to tell. I'm the gatekeeper of other people's secrets."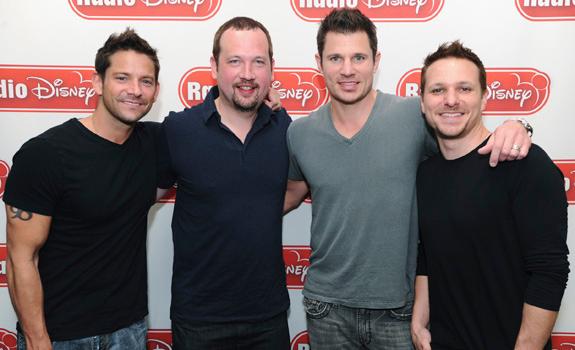 For Drew, being home is a firm reminder of his roots. He and wife Lea were high school sweethearts before they wed in 2000 and became parents to Isabella, 7, and Hudson, 3.
Article continues below advertisement
"We complement each other," he says. "Every pioneer needs settlers, and every settler needs a pioneer. She has great dreams, and I'm able to execute a lot of those dreams. She pushes me."
Living next door to Nick is fun, too.
Watch: Why Nick and Vanessa Lachey Moved to Ohio
"Family is important to us, and living close to each other has been a dream," he says. "We look forward to raising our kids together."
He adds, "We have cookouts, hang by the pool, attend sporting events, movie night, whatever. We enjoy doing things together all the time."
Drew also appreciates being there for his kids.
"They're comedians," he says. "They're constantly saying one-liners that have us in tears. My son's playing soccer now, at 3, and that is hilarious. His little legs can hardly keep up with the ball, but he's out there running around trying to play soccer. It's adorable."
Article continues below advertisement
He adds, "My daughter's a performer. My son is like a Tasmanian devil, a little daredevil, which is the way I've been told I was at his age. They have great senses of humor, gentle spirits—compassionate and loving, like little snuggle bugs."
Watch: How Vanessa Lachey Lost The Baby Weight
Still, he considers himself to be a strict parent.
"We can have fun, play, be crazy and wild, but I won't tolerate them being disrespectful to their mother, grandparents or adults. Bad manners. Those standards will help guide them through life."
What manners are most important?
"Saying 'please' and 'thank you' is a good start. So many kids don't even do that. As long as you are respectful, 'please' and 'thank you,' 'do unto others'—the Golden Rule—that will take you a long way."
Photos: 40+ Pics from the iHeartRadio Music Festival
For more details on Buckle Up for Life, click HERE. Do you think it's cute that Nick and Drew raise their families near each other? What secrets do you think Drew is hiding? Tweet us @OKMagazine.