NEWS
Red Carpet Confidential: Why Gavin DeGraw Hopes To Date Rachel Bilson and/Or Delta Goodrem in 2014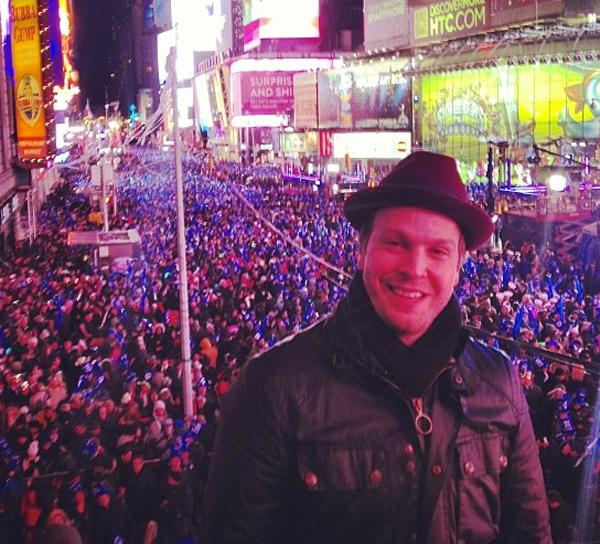 John Mayer gets all the girls, including Katy Perry, Jennifer Aniston, Jessica Simpson and Jennifer Love Hewitt. But where does that leave fellow singer-songwriter Gavin DeGraw?
OK! News: See How Beyonce, Kaley Cuoco, Bethenny Frankel And More Spent NYE
When he performs Wednesday after the ball drops on New Year's Eve during the Nivea, Times Square Association, Moet & Chandon and Waterford joint New Year's bash at Hard Rock Café New York, he laments about his single status, and asks the singletons in the crowd if they hope to be relationship-free next year.
Article continues below advertisement
"No-o," they shout, before he performs hits including "Not Over You," "Best I Ever Had" and "I Don't Want To Be."
Moments before ringing in 2014 in Times Square, good-natured Gavin, 36, admits he doesn't have a girlfriend backstage during the Nivea #KissoftheYear event. (In a funny twist, he asked me if I had a boyfriend when we met at a showcase in the early 2000s. Ha!)
What does he look for in a woman?
Photos: New Year's Resolutions Celebs Should Make in 2014
"I like when they like to laugh, because everybody likes a good audience," he tells me. "I don't want them to half-laugh at my jokes—I want them to laugh at my jokes."
When it comes to celebrity crushes, the New Yorker has a sweet spot for Rachel Bilson, who was recently his opponent on Hollywood Game Night.
"She's adorable," he says. "And she was great on Hollywood Game Night. She killed me. I was on the show, too. It was embarrassing! She took me down for the count. She was destroying me."
Article continues below advertisement
Rachel isn't the only one he's got his heart set on, though.
"My Australian celebrity crush is Delta Goodrem," he says of Nick Jonas' ex-girlfriend. "She's talented, she's stunning, and she's sweet."
Photos: The 12 Hottest New Couples of 2013
What are his dating dos and don'ts?
"For guys—do pay; don't drink too much," he says. "For me, I do pay, and I do not drink too much on the first date. Bad move. Then it all goes wrong—it's all downhill from there. And from Teen Wolf, never sleep with a woman with a tattoo of a dagger on her arm!"
Here's hoping Gavin finds true love in 2014.
Here's my pic with Gavin from the event, where they had a carving station complete with roast beef and chicken roulade, delicious crab-stuffed sole, and even a chocolate fondue fountain, and where attendees got to try out Nivea's new Kiss of Care And Color glosses, available in Sheer Coral, Sheer Pink, Sheer Crimson, Sheer Berry and Sheer Caramel: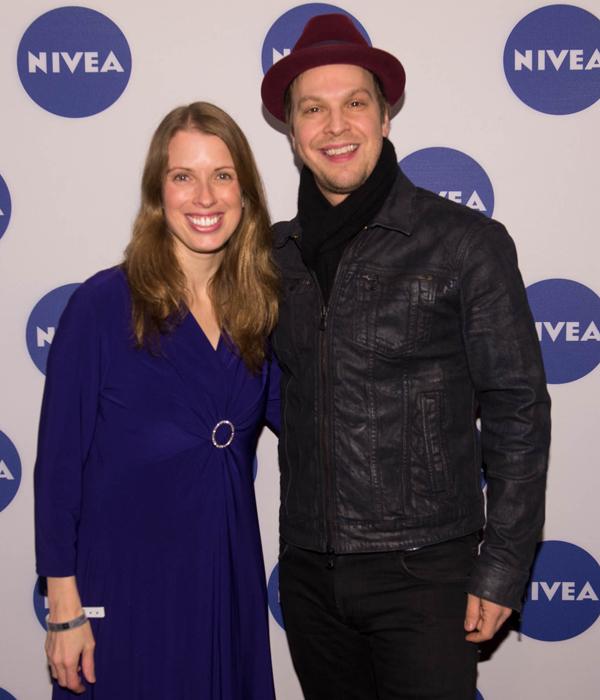 Which celebrity do you think Gavin should date this year? What's your favorite song of his? Tweet us @OKMagazine.