NEWS
Red Carpet Confidential: Why The X Factor's Carly Rose Sonenclar Thinks Simon Cowell Will Be "A Great Dad"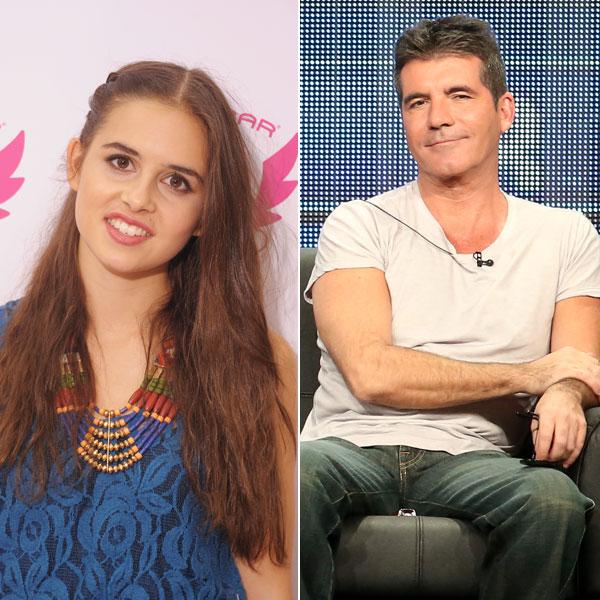 Now that fatherhood is imminent for X Factor judge Simon Cowell, who is expecting a baby with divorcing New York socialite Lauren Silverman, 2012 runner-up Carly Rose Sonenclar seems stunned by the baby news.
OK! News: All The Latest on Simon Cowell's Paternity Scandal
"No way," the Unforgettable singer, 14, said this week during her event at IT'SUGAR Upper West Side in NYC. "Oh my God. I did not know that. Wow. I think he'll be a good dad. He's sweet. He'll push his child to do their best, in the best way possible, because that's what he did on the show for us. He pushed us to do our best, but he was supportive of us. It wasn't like he was this monster that some people think he is, so I think he'll be a great dad."
Article continues below advertisement
The Mamaroneck, N.Y., native recalls a prime example during her X Factor run.
"One time at boot camp there were still a ton of people in the competition, and I hadn't gone yet," Carly says. "He and L.A. Reid came out and were telling us how important it was, and to remember how important it was, and how you had to put everything you had out there and go for it."
OK! Exclusive: Meet Labrinth, Who's Signed to Simon Cowell's Record Label
She adds, "They could have gone back to their dressing room and sat there and not cared, but they came out and told us how important it was and that was great for me. I hadn't gone yet, which is a good thing, because that motivated me more."
As for his softer side?
One time laughs I was at this press conference, and I was sitting between him and Britney Spears, which was crazy," she begins. "We were in the middle of the press conference, and he whispers to me 'I like your mom. She's really funny. She cracks me up.' For him to say that at that moment was hilarious."
She adds, "I went back and told my mom, and she didn't know whether to be embarrassed or think it was funny. He's personable and nice."
Photos: What You Missed on Instagram This Weekend
Be sure to check out Carly when she performs at the Best Buy Theater in Times Square, NYC on August 10! What do you think Simon will be like as a dad? Are you excited for Carly's new album? Tweet us @OKMagazine!