NEWS
Red Carpet Confidential: Will.i.Am Says Fergie Is a "Rock 'N' Roll Mom" to Baby Axl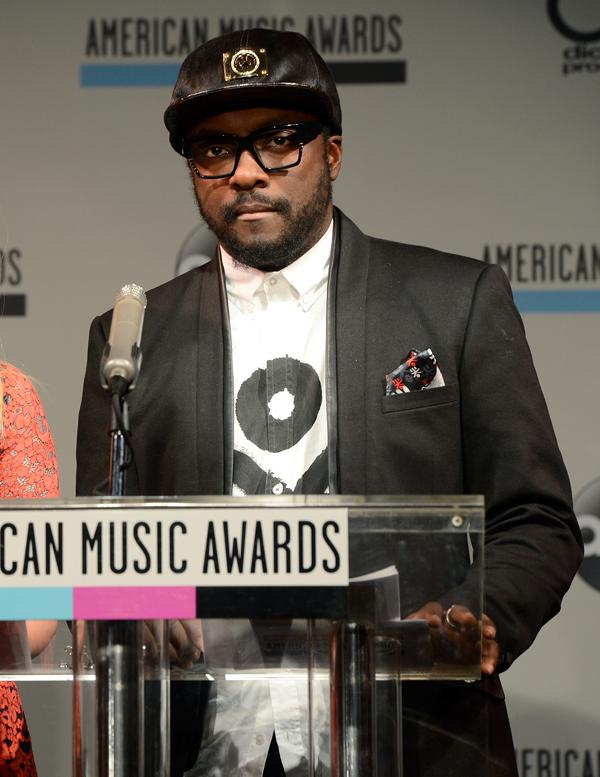 How is Fergie adjusting to life with six-week old son Axl?
"Fergie's a rock 'n' roll mom," her Black Eyed Peas bandmate Will.I.Am, 38, says during the American Music Awards nominations event held this week at B.B. King's Blues Club and Grill in NYC. "She's an amazing mom. She's a sweet mom. She's a sweet person. Her mom is amazing, her dad is amazing, and that translates to Fergie."
Article continues below advertisement
What is baby Axl like?
"He's one of the most beautiful little young boys I've ever seen."
Aw! Is the lil' guy showing any signs of musical talent?
"If Fergie wants her kid to be a musician, she's going to do that," he says. "I don't know how to look at a child and say 'you're going to be amazing' at his age. If you do, go to the hospital and be part of the new American Idol. Start calling them out at two months. laughs"
Photos: Josh Duhamel Cuddles Up To Baby Axl
Still, Will doesn't mind that it may be awhile before the Black Eyed Peas record new music. Their most recent album, The Beginning, was released in 2010.
"We're taking our time and enjoying the time away. We were touring—the three guys, we've been touring since 1997, and with Fergie, we've been touring since 2003. I think we deserved a little inhale-exhale time away from each other."
Article continues below advertisement
In the meantime, after scoring a hit together with Scream & Shout last year, Will has been working with Britney Spears on her forthcoming album Britney Jean, which is said to be her most personal record ever.
"We're fine-tuning things," he says. "I hope it translates to people outside the circle. People inside the circle feel that way. And translating it to where everyone feels that way is what we're working on now. What I mean by that is a mix can change everything. The next follow up video to Work B**ch can change everything."
Watch: Britney Spears' Sexy Video for "Work Bitch"
He adds, "I'm listening to Britney's concerns about mixes, vocals, song structure now."
One artist who earns his praise is Miley Cyrus, whom he with worked on Bangerz track Do My Thang. (The pair previously collaborated on his track Fall Down.)
"I think her method has been pretty effective," Will says with a laugh.
Catch Will.I.Am at the American Music Awards, which air Sunday, November 24 at 8 pm ET on ABC! Who's your favorite: Fergie, Britney Spears or Miley Cyrus? Tweet us @OKMagazine.