NEWS
Reese Thinks Jake is "Fabulous"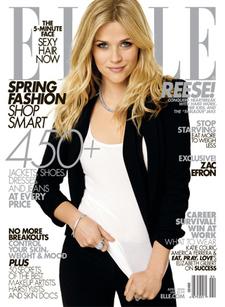 As if there's any doubt that Jake Gyllenhaal is less than perfect in some way, Reese Witherspoon is her boyfriend's No. 1 fan.
"He's fabulous," she reveals in a new interview with Elle magazine. He really is a fantastic guy."
While she won't say much more, the usually tight-lipped mother of two does open up a bit about her divorce from ex Ryan Phillippe in a characteristically non-Reese way.
"Very humiliating and very isolating," she says of the split. "But, by the way, if it's not painful, maybe it wasn't the right decision to marry to begin with. Those are the appropriate emotions.
Article continues below advertisement
"You see a lot of people play this blame game," she adds. "Blame, blame, blame. You know? And it's a really easy thing to do, and I'm certainly guilty of it. You have to look at yourself and go, 'What part of this do I need to own? Which part of this is my responsibility? And that's the painful work that you have to go through to hopefully get some real life knowledge out of it."
And although her divorce and subsequent relationship with Jake have put Reese in the uncomfortable position of being in the spotlight non-stop, she seems to have a realistic grip on her fame.
"Fascination is gonna die off. I honestly know it. But it's just like I keep waiting and waiting, and then it's just more tabloid magazines, and it keeps going," she admits. "I don't take a shower everyday. I don't put on makeup everyday. I wear a lot of sunglasses, in case you noticed."
We hadn't, but now we'll be on the lookout for sure!