NEWS
Reese Witherspoon Hit By Car While Jogging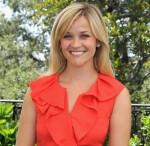 Oscar winner Reese Witherspoon was hit by a car yesterday afternoon while she was jogging.
The 35-year-old newlywed was jogging and minding her own business when a car struck her that was going 20 mph, as noted by the Santa Monica Police Department. At that point she went to the local hospital. After being taken to a local hospital, she was released the same day.
A police spokesperson told RadarOnline, "Reese Witherspoon was hit by a car on Wednesday and sustained minor injuries." It sounds like they were very minor indeed since her rep told Entertainment Tonight she's already back at home and resting.
Article continues below advertisement
OK! GALLERY: REESE WITHERSPOON DASHES OUT TO DINE IN BRENTWOOD
One witness told Entertainment Tonight that she found Reese sitting on the sidewalk with the 84 year-old driver as they waited for the ambulance to arrive. "She was bleeding from the side of her head," said the witness.
"She held a towel against her head to keep it from bleeding. She was quite lucid talking to the lady who hit her. It was an elderly lady and she kept saying, 'Please don't sue me. I have nothing'." The witness indicated that Reese was "lovely" and told the driver she "wouldn't think" of suing her.
MORE ON:
Reese Witherspoon