NEWS
Reese Witherspoon Turns to her Girlfriends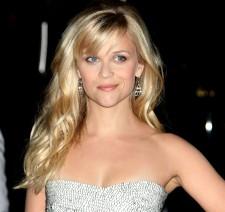 Newly single Reese Witherspoon has turned to her gal pals to get her through her split from boyfriend of two years, Jake Gyllenhaal.
"It's tough being a woman. You are supposed to be self-sufficient, but we all need our sisters," she tells the UK's You magazine.
"I have three women friends who will drop anything to help me and I will do the same for them.
"I believe in those female bonds, because a lot of stuff happens with men and marriage and divorce, but family and friends are paramount."
Article continues below advertisement
Despite her solo status, the 33-year-old hasn't given up on finding lasting love, "certainly, being in a relationship is important to me," she says.