NEWS
Report: Britney Spears Was Abusing Methamphetamine at Time of Head Shaving Incident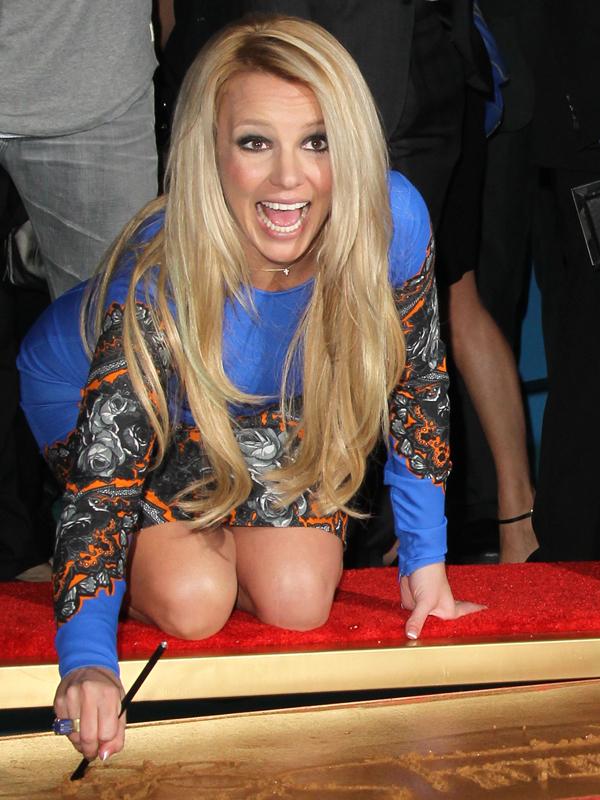 Article continues below advertisement
Sam alleges that Britney was using crystal methamphetamine and was so petrified a judge would court-order a hair sample to test for the substance that she decided to shave her head. The X-Factor judge was also hospitalized in January 2008, which Sam blames on prescription pill overdose.
Rather than being an enabler, Sam's attorney says he was "terrified" of her overdosing on his watch and attempted to keep the singer away from drugs. In fact, he claims to have hired drug-sniffing dogs for her mansion in a last-ditch effort to get Britney clean.
OK! GALLERY: BRITNEY SPEARS ALMOST TAKES AN X-FACTOR TUMBLE IN KANSAS CITY
Unfortunately, this works in direct opposition to what Lynn Spears wrote in her 2008 book, Through the Storm: A Real Story of Fame and Family in a Tabloid World. In that memoir, she paints Sam as an evil manipulator who isolated and drugged the pop star.
Sam would like a portion of Britney's profits from her 2007 album, Blackout, and a few million dollars in reparations for the alleged defamations in Lynn's book.