NEWS
Report: Rachel Uchitel Doesn't Want Tiger Woods' Money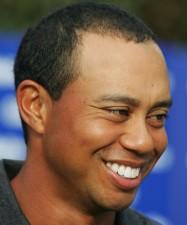 Despite reports yesterday that indicated that Tiger Woods' alleged mistress Rachel Uchitel was paid off to prevent her news conference, TMZ cites sources who say the cancellation wasn't about the money. Instead, Rachel might just be too scared for her own safety to bring her side of the story to light just now.
TMZ reports that early yesterday morning, after multiple phone calls between Rachel, Tiger and their reps, the nightlife promoter made the decision to stay quiet for now, and that her decision "was absolutely not about money," the source says.
Article continues below advertisement
Instead, Rachel reportedly became "scared for her safety," due to the fact that she knows so much about the golfer, his supposed affairs and other private information. The source indicates that Rachel knows about "other women," as well as details on Tiger's marriage to Elin Nordegren.