NEWS
Report: Rob & Kristen Confirm Relationship to Oprah?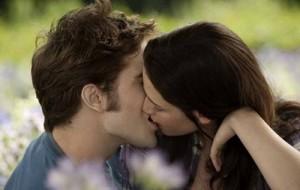 As more reports from the Twilight cast taping on The Oprah Winfrey Show are released, we may be getting closer to the big reveal everyone has been waiting for — Robert Pattinson and Kristen Stewart going public with their relationship. And apparently, sources on Oprah's set say that is exactly the case.
"We were all briefed before the show how to handle the talent," a source who works for Oprah told E! Online. "Part of what we were told was that Rob and Kristen are dating."
Article continues below advertisement
Reportedly, before the segment was taped, Robsten went over with Oprah what she was going to be asking them, according to E!. And of course, one of the most popular questions — whether or not they are officially dating — was on the list.
OK! NEWS: LUCKY TWI-HARDS TWEET ABOUT TWILIGHT ECLIPSE SCREENING
Rob, Kristen and their entourage maintained that they would not give a straight forward answer (shocker), but reportedly reached an agreement with Oprah.
Here is how Robsten's alleged response was taped: When asked, the stars gave a total non-answer — Rob joked Kristen was pregnant, Kristen joked Rob was having the baby, and that was that.
In return, Oprah wanted to know what was really happening off camera.
Article continues below advertisement
"Obviously Oprah had to ask something during the taping, but agreed beforehand she wouldn't be too hard on Rob and Kristen if they told her what was really going on," the E! source said. "Both Rob and Kristen's people and Summit then confirmed ahead of time Rob and Kristen are together and are dating. One hundred percent."
As far as their interaction during the taping: "They weren't super-affectionate or anything," according to the source at the taping."Kristen seemed a little awkward and nervous, but Rob didn't at all. He was really friendly and was cracking jokes the entire time."
We can't wait until May 13!