NEWS
Reporter Mixes Up Tiger's "Bulging Disk" With X-Rated Blunder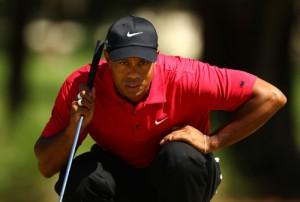 Tiger Woods has been the butt of many jokes in the past six months since news of his sex scandal erupted; however, the most recent jab at the pro-golfer's expense seems to have been a an unintentional slip — nonetheless, it is still pretty humorous.
The Golf Channel became X-rated on Sunday when a reporter for the network made an inappropriate slip about Tiger's' "bulging disk," the New York Daily News reports.
Article continues below advertisement
The broadcaster quickly corrected herself, letting the audience know she was referring to the "disk in his upper back."
Tiger withdrew this weekend from the last round of The Players Championship golf tournament complaining of pain from his neck injury.