NEWS
'RHOM' Star Joanna Krupa Dishes on Her Recent Split & Who She Doesn't Get Along With on the Show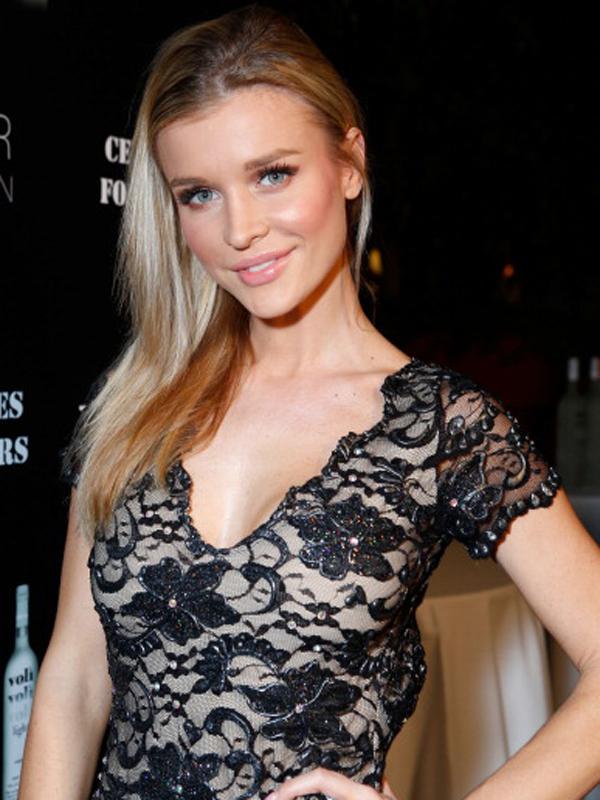 Article continues below advertisement
"We broke up three weeks ago. We got back together because we realized we can't live without each other, but it's really hard being bi-costal. With me traveling all the time that makes it even more difficult because at least if you have one home base you can come home and you're together. But being bi-costal and traveling makes it really, really tough."
The pair may be going through a rough patch right now, but Joanna still plans on tying the knot with her man.
"It's a work in progress. We've been together for 5 ½ years and we're doing our best. We love each other and we can't live without each other. We're planning on a wedding in 2014. Let's hope there are no distractions in between."
OK! GALLERY: REAL HOUSEWIVES OF NEW JERSEY JOIN MY BIG GAY ITALIAN WEDDING CAST
As we've seen time and time ago, reality shows and relationships don't always mix well, but Joanna said that hasn't been the case for her. In fact, she credits The Real Housewives of Miami for making things better with her and Romain.
Article continues below advertisement
"I think the reality show in a way saved our relationship because we communicate better. I have a bad way of communicating since I travel so much. I text message and email and you don't talk face to face and during the show we had to talk about things that were bothering us or things that were happening at the moment so I feel I definitely became better at communicating. I became better at knowing what I want and for me it was like therapy."
While her relationship may be better due to the show, Joanna hasn't made friends that easily with some of the cast members — especially Adriana (De Moura).
OK! GALLERY: THE REAL HOUSEWIVES OF BEVERLY HILLS DAZZLE AT THE SEASON THREE PREMIERE PARTY
She said, "If you have haters like Adriana come up to you I'll be like sorry girl you have issues in your own life. The moment I met this woman she didn't like me. I'm like, what have I done to you? She's been trashing me and trashing me even after we were done filming. Come on, if you put all that focus and energy on yourself you can be successful too!"
Article continues below advertisement
Joanna may not have found a new BFF with Adriana but, she does really love her co-star Karent (Sierra).
"I think she's very real. I know some people don't like her and I can't figure out why. She loves to smile. It's just her sense of dealing with situations and especially being put in a room with so many crazy vicious women, the best thing is to smile. If we do have another season I'll be smiling."