NEWS
One Hit Wonder? RHONY's Leah McSweeney Willing To Leave If Network Doesn't Pay Up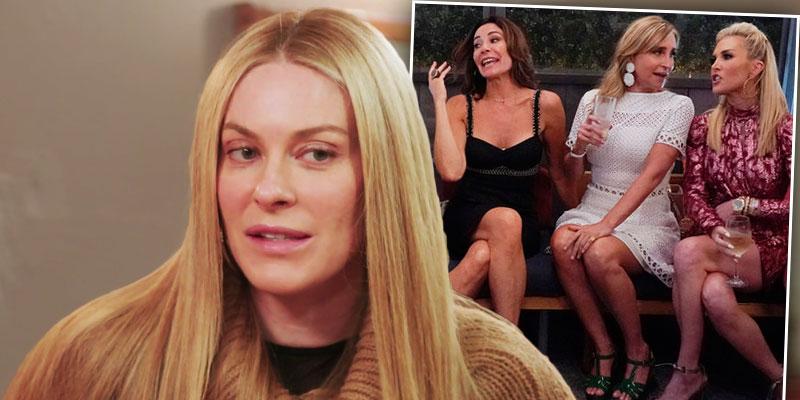 Show her the money! Newcomer Leah McSweeney may walk away from The Real Housewives of New York City if the network doesn't pony up a bigger paycheck.
Sources told TMZ that the 37-year-old was only being offered a "minuscule" pay raise for the upcoming 13th season — which would be her second — of RHONY. The source also said that she feels "disrespected" by the low offer.
McSweeney is said to be holding out for a bigger salary that she feels she deserves, considering she was a fan favorite this season.
Article continues below advertisement
WHO IS LEAH MCSWEENEY? 6 THINGS TO KNOW ABOUT THE NEW 'RHONY' CAST MEMBER
The source told TMZ that the newest RHONY star made $3k per episode last season, which would net her around $60k for the season, and she feels that Bravo is underpaying her with a similar offer for the upcoming season.
Interestingly enough, the update coincides with McSweeney updating her Instagram bio to include that she is now being represented by mega-agency WME — who has recently signed big name reality TV stars and TikTok influencers.
The budding fashion designer has been very vocal about the cast being more diverse. The Married to the Mob founder thinks more can be done on the network, starting with her show.
"I hope that there's not only diversity of race but an even deeper diversity of where someone lives or what their interests are," she told Page Six. "I hope that there's just more diversity all across the board because New Yorkers are not a monolith, obviously. I think that it is gonna head in that direction."
Article continues below advertisement