REALITY TV
Bethenny Frankel Deciding Which 'Real Housewives' Get Fired: She's 'Meddling Behind The Scenes'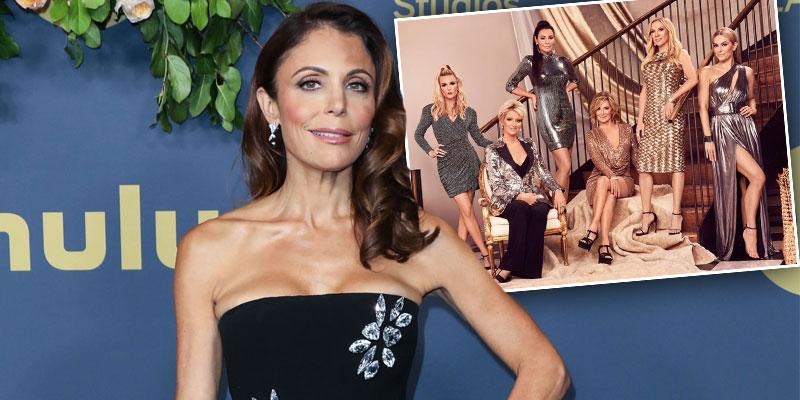 Dorinda Medley's sudden firing from The Real Housewives of New York has sent shockwaves throughout the Bravo community, leaving many to wonder what happened and why? Are they next? And, what in the world does this have to do with Bethenny Frankel?
"Bethenny is like the wicked witch that won't die. She left the show but can't walk away from still meddling behind the scenes. She is still having private meetings with the show's boss, Andy Cohen, out in the Hamptons and isn't shy about telling him who should stay and who should be fired," sources tell OK!
Article continues below advertisement
LEAH MCSWEENEY CALLS FOR 'MORE DIVERSITY' ON RHONY AND BRAVO
"What does Bethenny have on Andy? It is amazing how she has managed to make him believe that she's the expert in TV and casting, when every show she has done without Andy has failed," adds a source. "The Stars on Ice show was a disaster, Martha Stewart's Apprentice with her tanked. And her own talk show was awful and canceled very fast! Yet, Andy still listens to Bethenny."
Article continues below advertisement
"Officially Andy is the boss of the show, but everyone knows it's really Bethenny," adds a top TV source. "After her next shows fails, she will come crawling back again and he will take her!"
On August 25, Medley, 55, announced she was leaving the reality show after six seasons. "What a journey this has been. I have laughed and cried and tried to Make it Nice," the blonde beauty captioned a photo of herself, while referring to her iconic catchphrase.
'REAL HOUSEWIVES OF NEW YORK' SET TO FILM REUNION IN-PERSON WITH ANDY COHEN
Interestingly enough, Frankel, 49, dedicated an Instagram post to her former costar via Instagram. "Every woman in this world wears a little sparkle, some in their dress, and some in their eyes. Use each moment to make another's eyes sparkle and to warm a heart," she captioned a photo of herself with Medley. "Don't let anyone or anything dull your sparkle. Don't let the insecurities of others dull your sparkle. You will be missed ... let the next chapter begin. #RHONY."
Article continues below advertisement
However, a source exclusively told OK! that Medley was fired, and now Ramona Singer and Luann de Lesseps' roles on the show are in jeopardy, too.
"The show has gotten too old and stale. What was once fun is now a bunch of rich old white ladies complaining about their lives that most people would kill for. Overall ratings for the series has been steady but numbers in the younger advertiser demo are not good and only getting worse. Ramona is the oldest at 63 years old and is fighting for her life on the show," a source told OK!.
DORINDA MEDLEY IS READY TO 'PUT UP A FIGHT' AGAINST ANDY COHEN, SAYS SHE WILL LEAK STORIES ABOUT HIM
"Meanwhile, Luann looks like a baby at 55 years old compared to Ramona, but it is feared her storyline has come to a natural end and it is time to replace her with new blood too," the insider added.
"Luann was demoted from a full-time cast member to being a 'friend' on the show once before. After that humiliation, she's not as scared as Ramona. Outside the show, Luann has her cabaret shows and a life. If she gets fired again, she will be OK," the source reveals. "It is Ramona everyone is worried about. This show has become Ramona's entire life, she would be lost without the show and they paycheck. Being on TV is her identity."