NEWS
Richard Dreyfuss Sues Dad, Uncle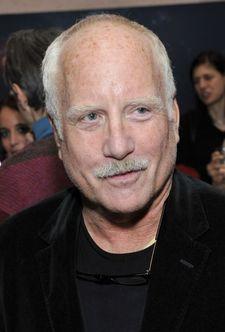 'Tis the season...to sue your family for millions of dollars! Richard Dreyfuss is suing his father and his uncle--reportedly for failing to pay him nearly $4 million on an unpaid loan.
The Oscar-winning actor sued the pair in August over the loan, but amended his lawsuit this week to add new allegations of financial wrongdoing. Dreyfuss says he loaned his dad and uncle $870,000 in the early 1980s to help them with a 13-story ofice building they own in downtown L.A.
Article continues below advertisement
The lawsuit claims Gilbert and Norman Dreyfuss may have diverted millions of dollars from a $6 million judgment they won against the state of California over a lease arrangement in the building.
Richard Dreyfuss is seeking to look at accounting records for the building, and repayment of the loan and interest.
The suit also states the Dreyfuss brothers failed to properly repay a $13 million loan on the building, resulting in a lender starting foreclosure proceedings on the property.
Gilbert Dreyfuss acknowledged last month in court filings that he made some mistakes in handling of the judgment money, but said payments on the loan are current. He stated he had used his own money to fight the case against the state and make improvements to the building.