NEWS
Danbury Mayor Mark Boughton Renames City's Sewer Plant In Memory Of John Oliver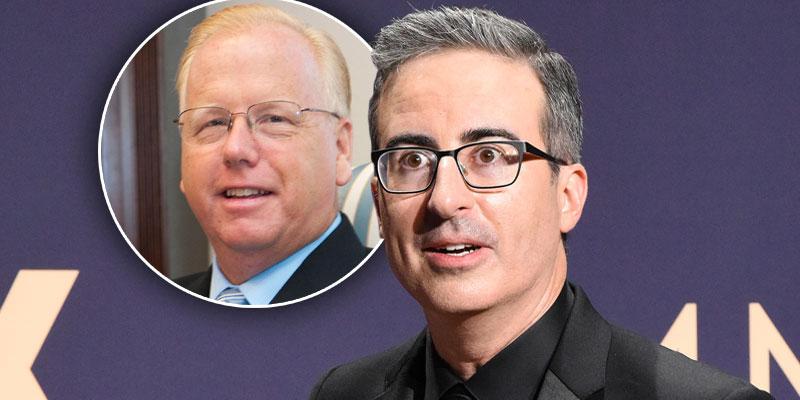 John Oliver got a taste of his own medicine, and it appears that he won't be heading to Connecticut anytime soon.
During a recent episode of Last Week Tonight, the 43-year-old late-night talker had some choice words in regards to Danbury, Connecticut.
On the episode that aired on Aug. 15, Oliver discussed jury selection and the racial disparities associated with it. While talking about the subject, he referred to Danbury and ranted about it for quite some time.
Article continues below advertisement
REGIS PHILBIN TRIBUTE SHOW 'SUDDENLY PULLED' AT ABC: 'EVERYONE IS LOOKING AT KELLY RIPA'
The host said: "I know exactly three things about Danbury."
"USA Today ranked it the second-best city to live in in 2015, it was once the center of the American hat industry and if you're from there, you have a standing invite to come get a thrashing from John Oliver."
This is not where it ended — Oliver also used some harsh language while describing the city.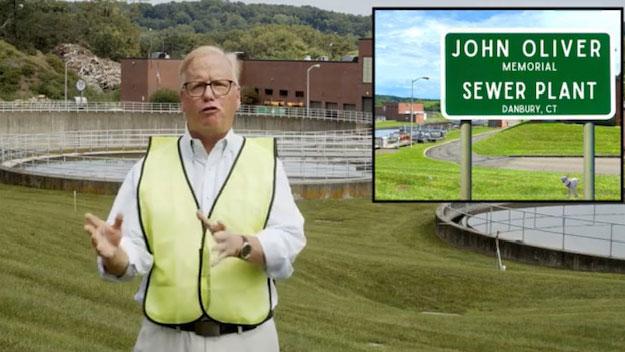 In an Oliver-like presentation (even having similar on-screen image references), the 56-year-old mayor stood in front of the city's sewage plant and agreed to most of the points laid out by the TV host on his show.
Article continues below advertisement
However, he didn't stop there. The mayor said: "We are going to rename it the John Oliver Memorial Sewer Plant ... Why? Because it's full of (crap) just like you, John."
EX-SCIENTOLOGIST: TOM CRUISE IS A 'CORRUPT CONUNDRUM' WHO IS 'REPULSIVE' FOR SHILLING FOR THE CHURCH
The video has amassed over 154,000 views and over 600 comments.
Most of the comments on the post were in agreement with the mayor. One user wrote: "Well done Mayor Mark Boughton in renaming your Sewer Plant as a way to answer your cities critic. Looking at your City online, it shows your City as a really nice place of interest and I bet a great place too live. I bet there will be a few people from the United Kingdom who will pay your fine city a visit."
"The 'John Oliver Memorial S--t Plant'. That is epic! Mayor Mark deserves a mike drop! ??" wrote another.