NEWS
Ricky Martin's Misquoted Sexuality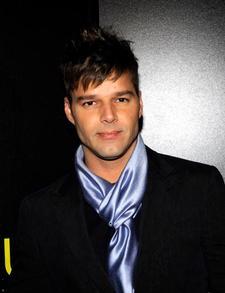 Lesson to be learned in celebrity journalism: Be careful how you quote.
Ricky Martin fans were shocked (or maybe not) last week when Puerto Rican magazine TV Aqui hinted towards bisexuality by quoting the singer as saying his heart "could belong to a man or a woman."
However it turns out that when translating the video footage of the quote, Ricky didn't quite say that. Instead, TheAdocate.com reports, he says: "Eh, the heart of Ricky Martin? Look, whether it has or doesn't have a male owner or a female owner, I have never spoken about that topic, so don't…"
Article continues below advertisement
A reporter from Examiner.com even asked a TV Aqui editor if Ricky ever actually admitted he was bisexual, and nope, he never did.