NEWS
Riley Burruss Disses Carmon Cambrice And DonJuan Clark For 'Hating' On Todd Tucker's Assistant In Kandi's Ski Trip Clip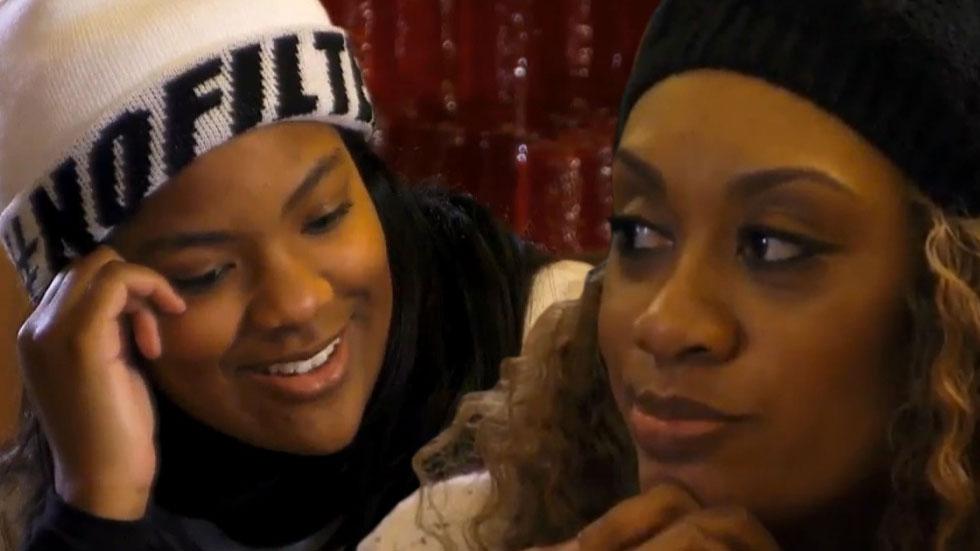 Article continues below advertisement
"Can we stop being so rude. Just stop entertaining this," Riley says before calling out Cambrice and Clark for making negative comments about Matthew. She explains that she feels that the pair are "being haters" and are upset that Matthew is a better assistant to Tucker than Cambrice is to Kandi.
PHOTOS: Kandi Burruss Denies Abandoning Family, Accuses Them Of 'Being Mean' To Her Husband Todd Tucker
Matthew is all smiles while Riley comes to his defense. But when Mama Joyce also chimes in with her feelings about her nemesis Cambrice's performance as an assistant, the conversation takes a bit of a dramatic turn!
Watch Riley call out Carmon and DonJuan for hating on Matthew in the clip above!
What do you think about Riley's comments regarding Carmon and DonJuan talking about Matthew?
Tune in to part-two of Kandi's Ski Trip on May 31 at 8 p.m. EST on Bravo.