NEWS
Rob Lowe Starts NFL Star Retirement Rumor & Learns "Power of Twitter"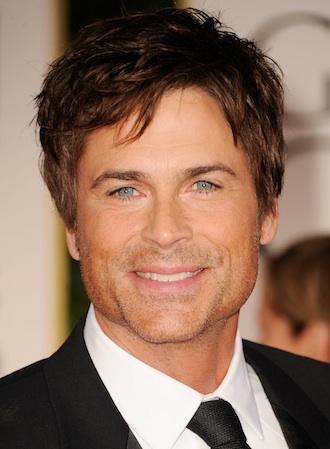 In a bizarre twist — or rather Tweet — Parks and Recreation star Rob Lowe got on the social media site to indicate Indianapolis Colts quarterback Peyton Manning was set for retirement.
"Hearing my fave, #18 Peyton Manning will not return to #NFL. Wow. #Colts," he Tweeted.
Keep in mind Peyton missed last season due to a neck injury, and that one particular Tweet raised eyebrows on the future Hall of Famer. Almost instantly, a former ESPN commentator and current NFL Network anchor Rich Eisen responded, "@RobLowe get out."
Article continues below advertisement
OK! NEWS: ROB LOWE'S STUDIOS SONS SHUN SHOWBIZ
Rob responded, "@richeisen My people are saying Manning will retire today. What do you hear? #NFL."
As pointed out by E! News, this erupted into even more Tweets, as a former NFL Network reporter Kara Henderson Tweeted, "Watching our newsdesk chase down Rob Lowe rumor is very comical...to me anyhow...Think Chad Lowe has any insight on Eli Manning's illness?"
The rumor escalated to the point where Peyton's dad talked to ESPN, "He ain't retiring. I think he would've told me." Peyton's agent also sounded off by telling the NFL Network that that was the first he heard about the so-called retirement news.
VIDEO: WATCH ROB LOWE & BRADLEY COOPER "DEFAME" SARAH JESSICA PARKER
Even the Colts owner got in on the act: "My sources tell me Rob will star in an epic remake of 'Deep Throat' with aging porn stars and 4 finger circus clowns!"
Luckily, Rob had a scheduled appearance on The Ellen DeGeneres Show, so he got the chance to redeem himself!
"I'm a huge, huge Peyton Manning fan — and a huge, huge Colts fan," Rob said. "I Tweet every week about sports, about who they should fire, who they should hire. I do, I'm like a regular guy who has his opinions and stuff. So I was Tweeting that I heard this might be in the offing and then you learn the power of Twitter. That's a powerful, powerful medium."