NEWS
Robert De Niro's Next Role: President of Cannes Film Festival Jury!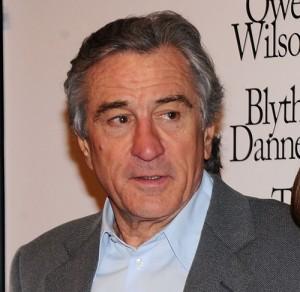 After six Oscar nominations and two wins, everyone wants your say on what flick will hit big. Robert De Niro will serve as the president of the Cannes Film Festival Jury for its 64th annual run. The highly-respected actor is already a co-founder of the Tribeca Film Festival, but that did not stop the powers at Cannes from Landing the star, currently leading the box office with the third installment of the Meet the Parents franchise, Little Fockers.
Article continues below advertisement
"The Cannes Film Festival is a rare opportunity for me as it is one of the oldest and one of the best in the world," Robert said in a very long statement, via the New York Times. "I have an increased appreciation for the jury, who serve, undertaking an important role in choosing films that are represented in the world of film at its highest level, and these types of festivals help connect the international film community and have a lasting cultural impact."
Robert has been nominated six times for an Oscar and won twice: Best Supporting Actor for The Godfather Part II (1974) and Best Actor for Raging Bull (1980).
The statement also included feedback from Cannes organizers who added Little Fockers "is currently enjoying a successful run in France."