NEWS
Robert Pattinson: "Why Do People Cheat?"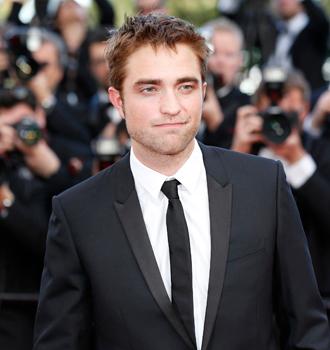 Nobody knows for sure how Robert Pattinson is handling the news that his girlfriend of nearly four years, Kristen Stewart, openly cheated on him with Snow White and the Huntsman director Rupert Sanders, but if a recent interview with Italian Vanity Fair is any indication, the actor is likely devastated.
Article continues below advertisement
"But there's a thing I've never got: That is, why do people cheat?" he told the magazine. "I can understand the impulse, but not how you can keep two relationships going at the same time for long."
He's learning the hard way that, clearly, you can't keep two relationships going for very long at all.
The Cosmopolis actor continues, saying he's not a "casual affair" kind of a guy and once he enters into a relationship he's in it to win it.
OK! GALLERY: ROBERT PATTINSON, KRISTEN STEWART & TAYLOR LAUTNER GIVE SOME OOMPH TO COMIC-CON
"If I choose to be with someone, it's because I really want it. When I have a relationship, I'm 100 percent into it."
Awww.
The two met during a Twilight reading where Kristen said she felt their chemistry and knew Rob was Edward Cullen from moment one.
"When you meet people that you want to embark on a creative endeavor with, it's, like, so intense and exciting, it's palpable," she said on E!'s etalk Canada. "You're, like, 'It's him!'"