NEWS
Robert Pattinson Refuses to Answer Kristen Stewart Questions on 'Good Morning America'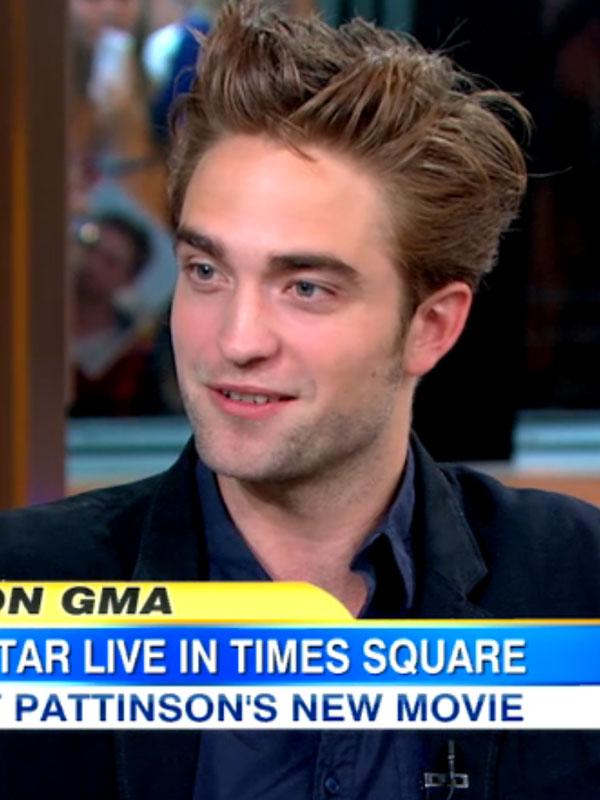 Article continues below advertisement
"Everybody just wants to know: How are you doing? What do you want your fans to know about what's going on in your personal life?" he asked.
Rob nervously took a sip of his coffee and stammered a bit before erupting into laughter and concluding that his fans seem "pretty excited about... whatever.
"Um, I'd like my fans to know that Cinnamon Toast Crunch is just 130 calories a serving!," he finally said. "Pretty much everything that comes out of my mouth is irrelevant."
George then asked if not talking about things is how he "deals with the all the craziness."
OK! HOT GALLERY: ROBERT PATTINSON'S BECOMING OUR DAILY SHOW
"You go into it to do movies. I've never been interested in trying to sell my personal life," Rob said, more confidently this time. "The reason why you go onto TV is to promote movies."
He shook his head no when asked if he's grown accustomed to all the scrutiny, saying if one were to ever to "get used" to all the attention, they'd surely "go crazy.
"It's like being on the craziest theme park ride you've ever been on," he added. "It's totally exciting, but then at some point you've got to take a break."
Check out the whole interview HERE.