NEWS
Royal Wedding Guests Will Be Able to Tweet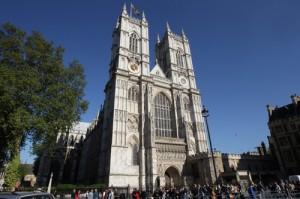 When Kate Middleton and Prince William tie the knot tomorrow, if guests are tech savvy, they will be able to tweet and blog in real time for the whole world to see! In addition to a star-studded guest list like Elton John, Victoria and David Beckham and Guy Ritchie, chances are others in attendance will be able to leak first-hand photos of the celebratory event. According to a news report, they will indeed be able to Tweet during the ceremony at Westminster Abbey.
Article continues below advertisement
OK! NEWS: PRINCE WILLIAM AND KATE MIDDLETON ATTEND LAST MINUTE CEREMONY AT WESTMINSTER ABBEY
According to CBS News, wedding guests will be able to Tweet updates tomorrow during the highly anticipated wedding. A rumor actually circulated that indicated signal-blocking technology was installed to make mobile phones unable to operate at Westminster Abbey.
This way, guests wouldn't be able to share photos or videos from the actual ceremony, let alone have distracting ring tones interrupt the nuptials! Scotland Yard informed CBS last night they were not aware of the device being installed, therefore concluding that yes, indeed guests will have capabilities to use their mobile devices.