NEWS
Russell Brand & Katy Perry's Marriage Ended Due to Cheating Charges?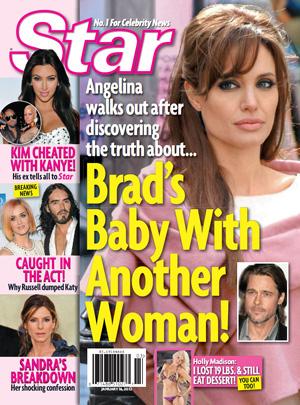 "Until death do us part was the pledge," Russell Brand said just weeks ago, insisting his marriage was fine. "I'm still alive." But it's clear that the marriage is dead. Slightly more than a year after their Oct. 23, 2010, wedding in India, Russell filed for divorce from Katy Perry on Dec. 30. And now Star can reveal how cheating accusations, partying and sexless nights finally drove them apart.
Article continues below advertisement
Rumors of a split reached a fever pitch when the couple spent Christmas 7,000 miles apart: Katy in Hawaii and Russell in London. But the duo had already been living separate lives in recent months, as Star reporterd, and found it difficult to weather the stresses of a new marriage while separated for long stretches of time. "Neither of them thought about the crushing reality of their demanding careers and the effect it would have on the marriage," one source says.
Katy, 27, has a party-hard attitude, while Russell, 36, struggles to stay sober, insiders explain — and Russell continued his womanizing habits, even after they wed following a whirlwind four-month courtship.
OK! NEWS: GIULIANA RANCIC ON KATY PERRY & RUSSELL BRAND — "UNLESS YOU'RE TRULY SOUL MATES, IT'S NOT EASY"
In August, he was spotted cozying up to sexy blonde pal Sadie Turner, and he was photographed in a clinch with a hot brunette last summer as well, one source reveals. "A lot of people close to Katy think his wandering eye was the reason their marriage went downhill," and insider tells Star.
FOR MORE ON WHY KATY & RUSSELL'S MARRIAGE EXPLODED, PICK UP THE NEW ISSUE OF STAR MAGAZINE — IN STORES NOW!