NEWS
Russell Brand Strips Down in Church For 'Arthur'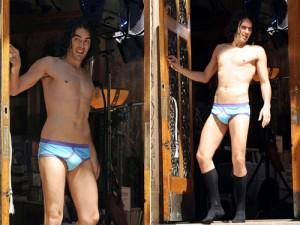 Russell Brand strutted his stuff out the front door of Saint Bart's church in NYC wearing his blue and purple underpants while filming a scene for the upcoming remake of Arthur on Tuesday! Russell seemed quite comfy in his skivvies, but according to his Tweets from yesterday, the British funnyman was concerned about the moral implications of his lack of clothing in a church.
Russell found the whole shooting situation quite humorous and a little bit unsettling.
Article continues below advertisement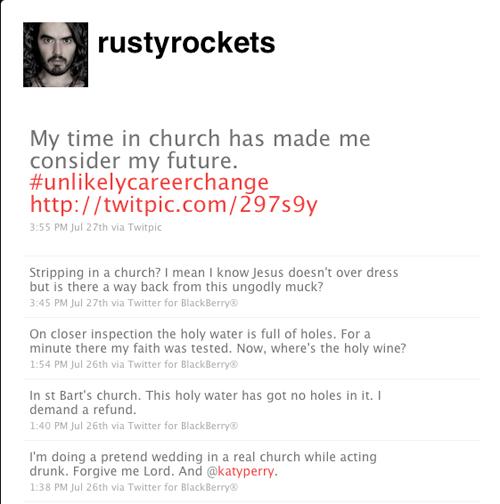 Russell felt it necessary to apologize to Katy for the fake wedding scene! He doesn't want to take away from their wedding momentum!
The couple's upcoming nuptials are looming; however, they are remaining mum about the date!