NEWS
Ryan Gosling and Eva Mendes Attend His Mother's Graduation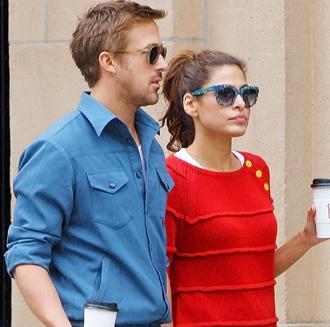 Article continues below advertisement
Eva and Ryan have been dating since September, and while some say the two are thisclose to cohabitating, marrying and popping out babies, the couple have remained characteristically closed-mouthed about the affair.
When Ellen DeGeneres attempted to get Eva to open up on her show, all the actress could manage was a girlish giggle and some blushing.
OK! NEWS: EVA MENDES & RYAN GOSLING'S DISNEYLAND DATE: SECRETLY HOOKED UP FOR WEEKS!
Professionally, however, she told Marie Claire earlier this year that Ryan was a dream co-star when they worked together on the flick, The Place Beyond The Pines.
"He's your dream co-star," she told the magazine. "I have never felt so creatively satisfied on a film. He's amazing."