NEWS
Mega-Producer Ryan Murphy & Husband David Miller Announce The Birth Of Their 3rd Son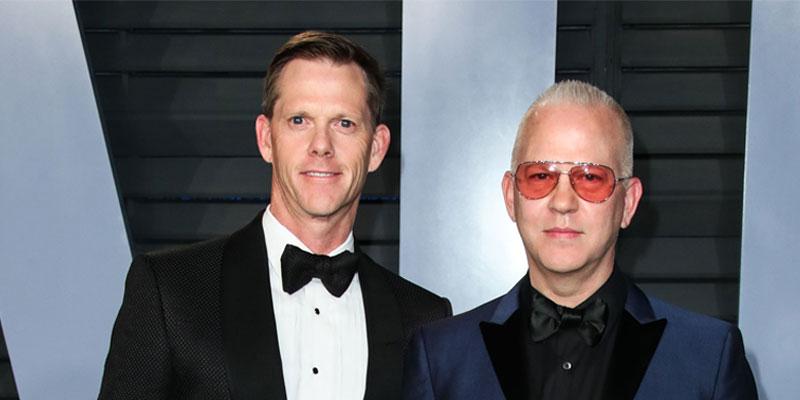 Another Gleek in the house! Ryan Murphy and his husband David Miller welcomed the birth of their third baby boy on August 18.
"Griffin Sullivan Miller Murphy," the proud dad captioned the announcement photo on Instagram Tuesday, September 1. "August 18, 6 pounds 13 ounces," he added.
The 54-year-old announced in June that their third bundle of joy was on the way. "We are expecting another baby, a boy, in August," the producer wrote in an Architectural Digest story while giving an inside look at the couple's homes in Los Angeles and New York.
Article continues below advertisement
In the feature, he shared that starting a family changed what he envisioned for his homes, saying: "And with family life came more color (children's toys are never tasteful beige) and more collections and just… more," he explained. "My career took off right around the time we had Logan, in 2012, and I went from one or two shows to sometimes 12."
'GLEE' STAR LEA MICHELE AND HUSBAND ZANDY REICH WELCOME BABY BOY EVER LEO
The producer also revealed to the outlet that he wanted to live a more "edited life," explaining, "One day, it suddenly dawned on me that I wanted to live with less: less color, less clutter, fewer things."
The former Glee producer and his photographer spouse are also parents to 7-year-old son Logan and 5-year-old son Ford. Murphy and Miller tied the knot in July 2012, just a few months before the arrival of their first son, Logan. They welcomed baby Ford two years later. Both boys were born via surrogate.
Article continues below advertisement
The American Horror Story co-creator surprised himself after learning he is the "biggest pushover" when it comes to being a dad. He told Entertainment Tonight in 2015, "I thought I was going to be the biggest hardass ever," he said. "I thought I was going to be the great disciplinarian, completely rigid. And I am shocked to tell you that I am the opposite. I am the biggest pushover. I'm the biggest softie."
Article continues below advertisement
The mega-producer has kept busy during the coronavirus pandemic. He shared a photo of the star-studded cast of his upcoming Netflix film The Prom on Monday, August 31.
He captioned the photo: "Meet the incredible icon-packed cast of Netflix's The Prom," he wrote. "A group of true troopers who buckled up and finished shooting during COVID so we could give everybody an inspirational aspirational story that we all need right now. Christmas is right around the corner."
The photo depicts the A-list cast headed by Meryl Streep and Nicole Kidman dressed in costume as their characters from the film adaptation of the 2018 Broadway production. A premiere date has not been released, but judging by Murphy's Instagram post, we can all hope to go to The Prom for Christmas.