NEWS
Ryan Phillippe a Soldier?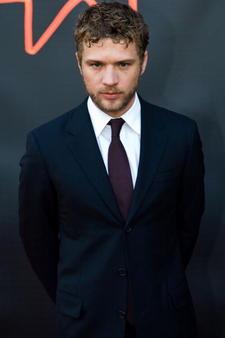 Sergeant Ryan Phillippe?
The public knows the hunk as an actor, but Ryan reveals he nearly became a soldier, not unlike the one he plays in this weekend's Stop-Loss, when weighing career paths in high school.
"Out of high school, I didn't have a ton of options because my grades weren't the best and I didn't come from money," he tells Entertainment Tonight. "When I graduated, it was around the time of the first Gulf War and I did go and sit in a recruitment office and got the T-shirt and everything."
Article continues below advertisement
However, it just wasn't meant to be for the now 33-year-old. While the young man who went in with him ended up serving in the Gulf War, Ryan ended up doing something else on the other side of the world. "I went to New York to be an actor instead."
Acting, obviously, has brought the star much success, but has its disadvantages as well. Following his 2006 split from wife Reese Witherspoon, Ryan found himself and his kids, Ava, 8, and Deacon, 4, being incessantly hounded and scrutinized by the media. Explaining the whole thing to them has been a challenge, he admits.
MORE ON:
Reese Witherspoon
"You try to make it seem as commonplace as you can," he says. "That's sort of the approach you have to take with all of that stuff, with the press, with the paparazzi. You kinda just say, 'Well, you know, Mommy and Daddy do this certain kind of job and it creates an interest in the public,' and you minimize all of that stuff as much as you can."
Paparazzi or not, nothing can take away the joy of fatherhood for the actor.
"Being a father is by far my greatest achievement and the most important thing about me," Ryan says. "My mother had a day-care center in my house growing up and I come from a big family on the East Coast. We grew up helping take care of and raise kids, so it's second nature to me."
For more on Ryan, tune in to ET tonight!