NEWS
Ryan Reynolds Officially Files For Divorce From Scarlett Johansson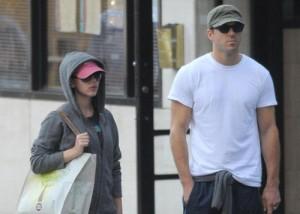 With recent news of a separation still buzzing, Ryan Reynolds officially filed for divorce from Scarlett Johansson on Thursday according to new reports.
According to TMZ, Scarlett responded to the petition for divorce immediately, making it seem as if the ex-couple were in agreement with their separation.
Scarlett, 29, and the Proposal star each have not asked for spousal support and it is assumed that the duo will split the assets acquired during their marriage equally as community property.
Article continues below advertisement