NEWS
Sacha Baron Cohen Settles Lawsuit from 'Bruno'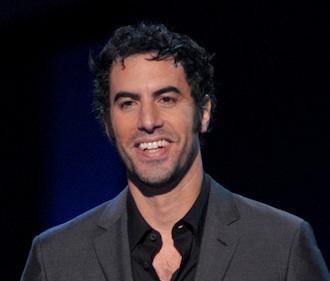 Sure, Sacha Baron Cohen released his movie Brüno in 2009, but a lawsuit from that movie is just now being put to bed.
OK! NEWS: SACHA BARON COHEN TO PLAY FREDDIE MERCURY
A Palestinian man who was apparently labeled a terrorist in the film has settled his $110 million lawsuit against Sacha.
As reported by The New York Post, Ayman Abu Alta appeared in the movie being interviewed by the fictional Brüno. During the so-called interview, beneath his name, the following words reportedly appeared: "Terrorist group leader, Al-Aqsa Martyrs Brigade."
Article continues below advertisement
OK! NEWS: RYAN SEACREST RESPONDS TO SACHA BARON COHEN ON DUMPING ASHES — "IT WASN'T THE WIND"
The lawsuit stated that the Greek Orthodox grocer and father of four is not a member of the Mideast terrorist group. Plus, according to the lawsuit, he was the target of death threats and suffered a "loss of reputation."
After suing Sacha and Jonah Hill, who was listed as a co-producer, as well as David Letterman, who reportedly played a clip of Ayman during his show, it sounds like everything's been settled. The terms of the suit are confidential, but the grocer's lawyer indicated it was resolved "to the mutual satisfaction of all the parties."