NEWS
Salma Hayek Talks 50Lb Pregnancy Weight Gain, Says She Felt 'Completely Disfigured'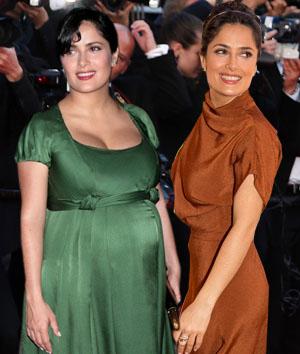 Salma Hayek is opening up about her body image during her 2007 pregnancy with daughter Valentina.
The 46-year-old tells Glam Belleza Latina that she felt "completely disfigured" by her 50 pound weight gain, but that the experience made her appreciate her body even more in the long run.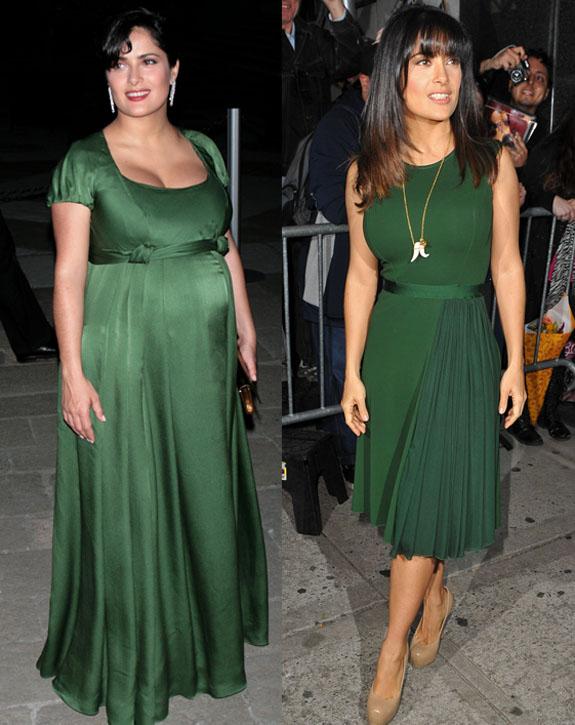 "I gained so much weight, I got an opportunity to see myself completely disfigured in many different ways - for a very good reason - and I don't regret it for a second," Hayek says.
Article continues below advertisement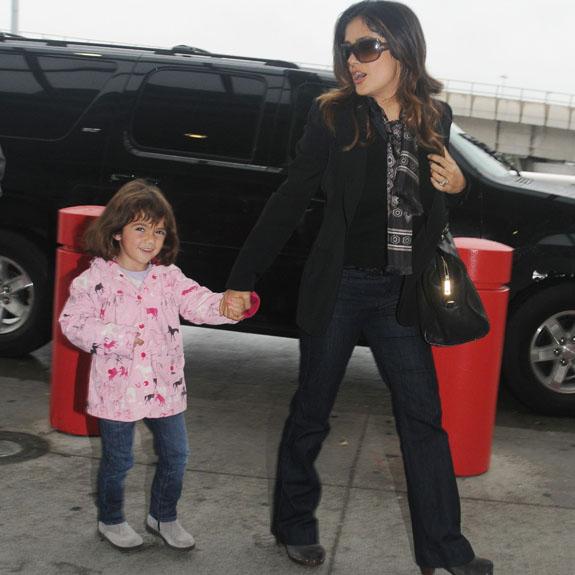 The actress and producer, who is married to Valentina's father, Francois-Henri Pinault, confesses that like many women she has struggled over the years with self-image woes and lack of confidence when it comes to her appearance and body.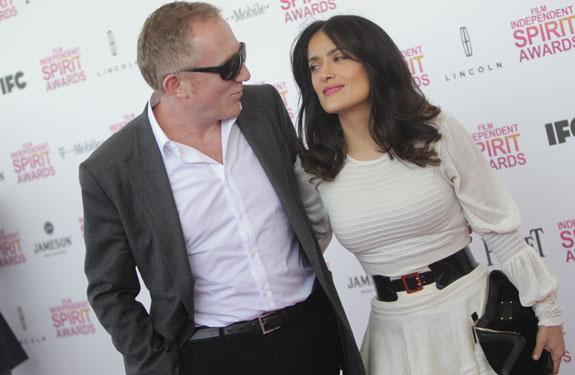 Article continues below advertisement
"It's a lot of pressure. So I think we have to take a deep breath and just enjoy ourselves and say, 'I'm going to be the best that I can be, and that's more than enough.' "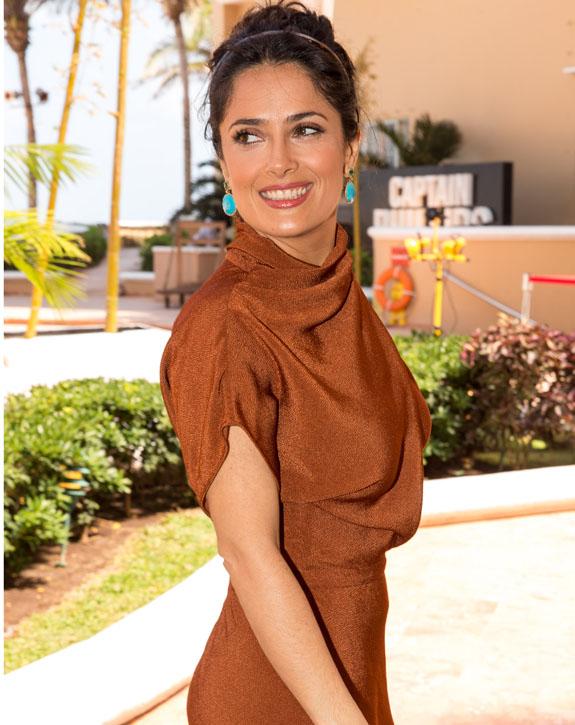 "My favorite is the green one," Hayek says, detailing the contents—a blend of celery, spinach and kale.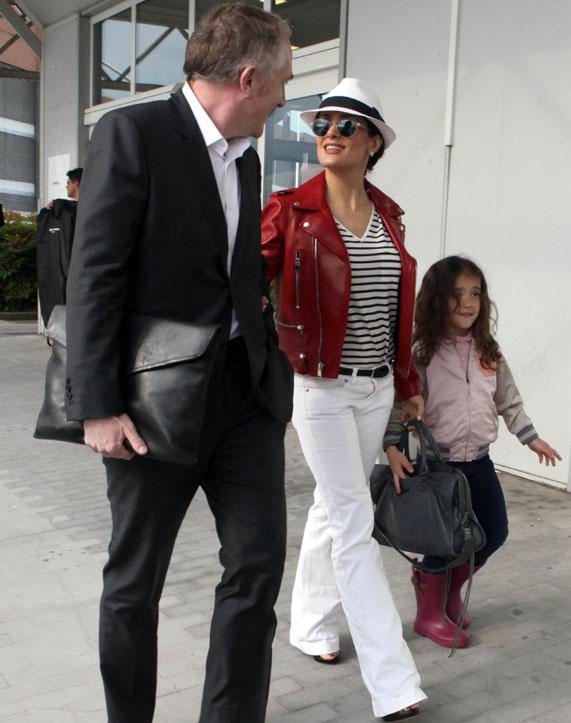 "If I had to eat all those vegetables, it would be a drag. But in the juice, they taste really good."
OK! Photos: Celeb Baby Bump Watch!
Salma also opens up about her career, the most important lessons she has learned in life and how she defines being "successful."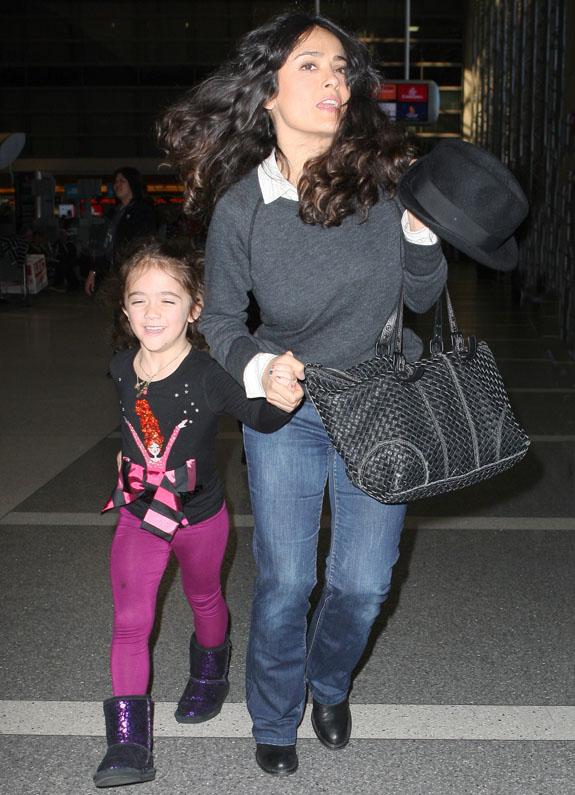 "Patience is a wonderful skill," Salma says. "It teaches you to enjoy the process and not just the result of things.
"Success is just happiness. If you've found the right companion for life, a good relationship with loved ones, if you are healthy—my God, you are immensely successful."
What do you think about Salma's pregnancy weight gain comments? Sound off in comments below and tweet us @OKMagazine