NEWS
Sam on Allegations: "It's Not True"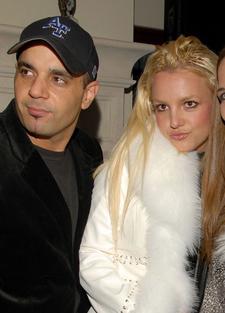 The shocking charges made against Sam Lutfi by Britney Spears' mom Lynne are completely untrue, he asserts.
"I'm not worried about what Lynne is saying," Sam tells E! News. "It's not true. Their family and their concerns are understandable, but these allegations are not true."
In a six-page testimony, Lynne revealed that the pop star's sometimes "manager" had been verbally abusing Britney, secretly drugging her and controlling all aspects of her life.
Article continues below advertisement
"You'd better learn that I control everything. I control Howard Grossman, Britney's business manager. I control her attorneys and the security guards at the gate. They don't listen to Britney, they listen to me," he reportedly told Lynne.
A restraining order against Sam was granted based on Lynne's file.
For more on Sam, tune in to E! News tonight!