NEWS
Sarah Palin Confident She Can Beat Obama in 2012 Presidential Election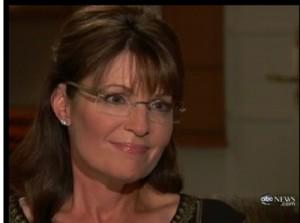 Sarah Palin is confident that if she decides to put her reality TV days on hold and run for president in 2012 she will beat out Barack Obama. The former GOP Vice Presidential candidate opens up to Barbara Walters — on this year's 10 Most Fascinating People special airing Dec. 9 — about her future involvement in politics and her second book. This marks Sarah's third time on Barbara's list.
It's not surprising that Sarah admits to Barbara that she is seriously considering running for president.
Article continues below advertisement
She also has family support — wonder which Palin is next in line for Dancing With the Stars?
Catch a glimpse of the interview below, via Entertainment Weekly!