NEWS
'SATC 2' Star Chris Noth Dishes on Getting in Shape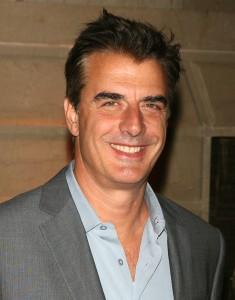 Even though Chris Noth, otherwise known as "Mr. Big" on Sex and City, had to gain weight for his role on Broadway, the star reveals how he got back into shape in no time.
"I was in a play and I gained a lot of weight for the part. It's called Farragut North, we did it here in New York. Then I went to Brazil to a place called the "Island Experience" on Ilha Grande. It's a yoga hiking camp and very holistic diet," the 55-year-old told reporters at the Rainforest Fund Birthday Concert on Thursday.
Article continues below advertisement
KRISTEN DAVIS GLOWS ABOUT HER BUSINESS
But, even though the actor was able to shape up fast by participating in, "kayaking, hiking, yoga, and a vegetarian diet," he admits that the process wasn't a piece of cake.
"The hard part was getting up at 6 AM to do 6:30 AM yoga. I wasn't used to that. Yoga's hard for me, but I know you can really feel the difference when you do it consistently. I'd rather be playing basketball. So anyway, that sort of got me into the mode. It feels better to be healthy."
'SEX AND THE CITY 2' SOUNDTRACK DETAILS
With his new toned body, Chris plans to spend the next few weeks staying active and promoting his newest flick Sex and the City 2.
The sequal, starring Sarah Jessica Parker and Cynthia Nixon, is set to be released on May 27.
Reporting By Laura Lane