NEWS
SATC Film is Overwhelming For Kristin Davis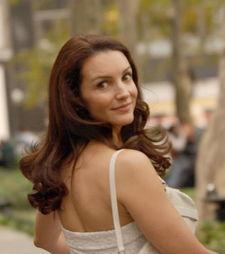 Getting all the attention from the media, fans and paparazzi while filming Sex & the City in NYC is almost too much for co-star Kristin Davis.
"It's overwhelming," the 42-year-old beauty confessed at the Viva La Cure event held at NYC's Sea Grill Restaurant on October 17. "Before we did the movie we thought 'Oh we're ready, we can handle it, we had it before.' But we were not prepared for the intensity."
Article continues below advertisement
Even though the fans are respectful as they watch the shoot, she fears too much of the plot is escaping.
"I hope it doesn't ruin the actual movie," Kristin revealed. "I want people to go see the movie and not know what is actually going to happen. We don't want to let our fans down. You don't want to pay your ten dollars if you know exactly what's going to happen. We're like 'ooh, wow, we've gotta get inside the studio.'"
How are the ladies getting along?
"We're good. We're hanging in there. We've had a lot of practice wearing heels for hours. It's terrible to have very painful feet."
By Valerie Nome