NEWS
'Scandal' Star Kerry Washington: I Love Working For Powerful Women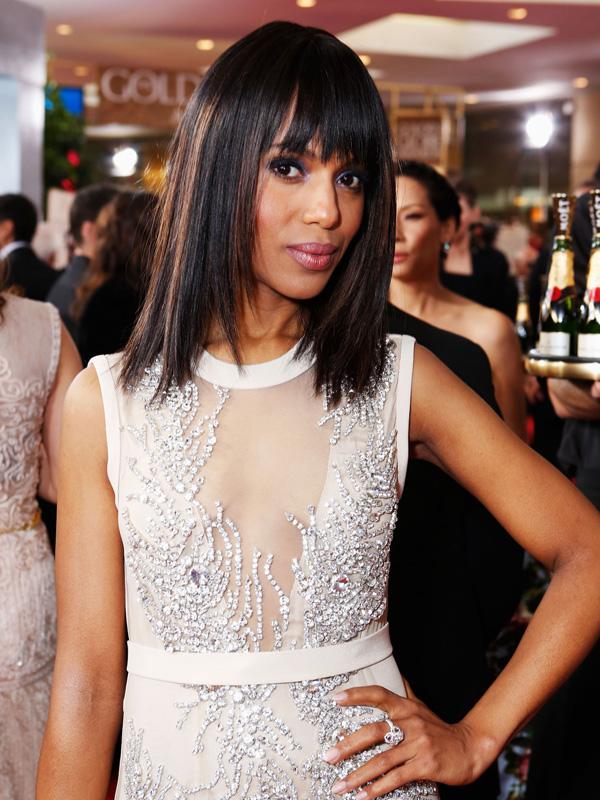 Kerry Washington is quite the power player in Hollywood now with her successful movie career and outstanding role in Scandal.
But the Django Unchained actress says rather than feeling intimidated by working with influential executives, she actually relishes being around powerful women.
OK! GALLERY: GOLDEN GLOBES 2013 RED CARPET FASHIONS
"On Scandal we have three really powerful women executive producers in Betsy Beers, Judy Smith and Shonda Rhimes and I just love working for these powerful women. I love them," Kerry gushed while OK! visited her on the set of the hit ABC show.
Article continues below advertisement
"I find that all 3 women wield their power with such grace and responsibility it's very inspiring. They don't take their power for granted and they don't abuse their power."
Kerry plays crisis manager Olivia Pope, whose character is partly based on former George Bush administration press aide Judy Smith.
OK! GALLERY: THE BEST DRESSED CELEBS OF THE WEEK
The fast-paced political thriller sees Olivia fix everything from someone accused of murder, an affair or a White House public relations scandal.
"One of Olivia's greatest assets and one of her greatest faults is that she cares so deeply and she cares so much about people that she wants to fix, " Kerry explained.
"Not just situations but everything. And Judy Smith is like that too. She wants to fix the problem whether it's the woman behind her in Starbucks or the woman who walks into her office."
And with a hit TV show and film career, the fashionista is hoping to continuing juggling both - and has some other plans in mind too.
"I have another film coming – a romantic comedy called We The People that will be out this Spring, " Kerry said.
"I hope to consistently still be working in film and television and hopefully some theatre in there as well. I love what I do and I like to be able to do it in different mediums – I feel like it really helps me to grow as an actor."
Scandal airs Thursdays on ABC at 10/9c.
Are you a fan of Scandal? Let us know what you think of the show below or tweet us @OKMagazine!