NEWS
ScarJo: "Fronting a Band is Scary!"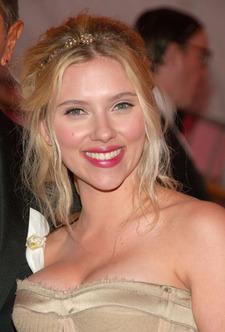 Scarlett Johansson's album of Tom Waits songs, Anywhere I Lay My Head, is coming out Tuesday. The recently engaged actress talked to AOL about making the album and even getting rock legend, David Bowie, on board to sing a song with her.
"Right before I'd gone off to do the album, I was at an event and he was there... and I said something like, if you're ever in the neighborhood, stop on by. It's awesome having Bowie's support. It's a dream come true."
Article continues below advertisement
Meanwhile, Scarlett, who has a husky singing voice, for those wondering, says that Tom Waits is expectantly happy with the way the album came out. "At first, they were surprised by the hugeness, but I've heard they are pleased with all that we put into it."
The actress is still overwhelmed by the experience of being in a band and admits it's not yet second nature. "Stepping out onto the stage makes you completely vulnerable — you're not being supported by a crew of people, you are fronting a band and it is scary."
MORE ON:
Scarlett Johansson