NEWS
Scarlett Johansson Scores $20 Million Paycheck for 'Avengers' Sequel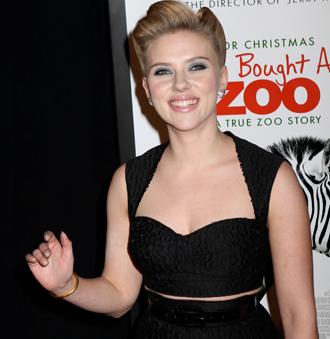 Article continues below advertisement
The paycheck places Scarlett with the most elite of Tinseltown's highest earners. Angelina Jolie reportedly snagged $19 million for The Tourist, while Reese Witherspoon, Cameron Diaz and Julia Roberts have all hovered around the $15 million-$20 million/per film mark for the past few years.
While she has compared her sultry Black Widow jumpsuit to "sweaty pajamas" she had no complaints about working with an all-male cast and playing an icy character.
The Avengers has so far brought in $1.355 billion in box office. No release date has been set for a follow-up.