NEWS
Score Major Savings With These Black Friday and Cyber Monday Deals!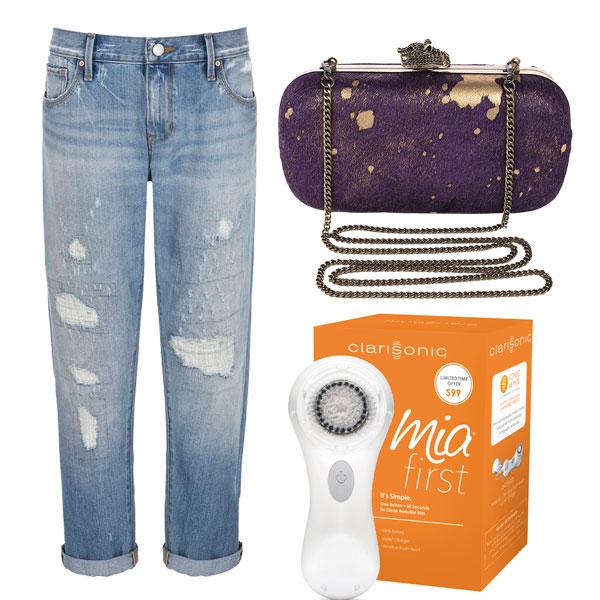 You know when Carrie Bradshaw said that shopping was her cardio? Black Friday gives that phrase a whole new meaning. It's more like a bootcamp workout for the shopping pros! The day after Thanksgiving is arguably the biggest shopping day of the entire year, only to be followed by Cyber Monday—the biggest online shopping event two days later.
Make sure to scroll all the way down for some MAJOR deals!
Article continues below advertisement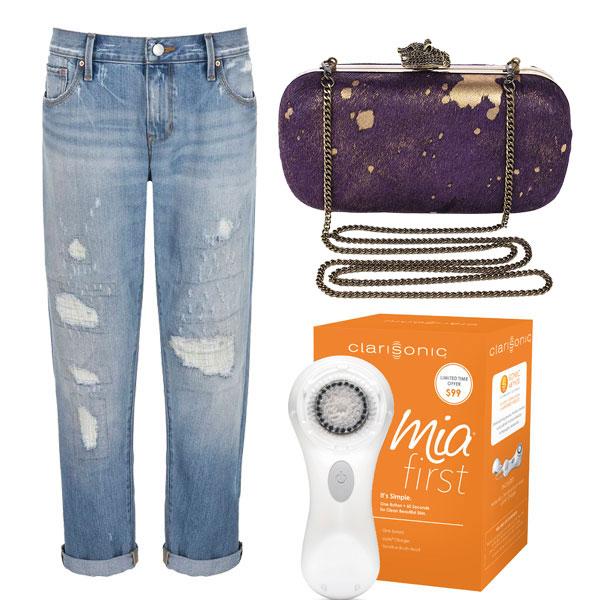 But to be a successful Black Friday and Cyber Monday shopper, you have to know the deals, promotions, and guides. That's why we compiled this major list below! Check it out!
Forever21 starts its sale early on Nov 20 with the pre-Black Friday sale. Savings are up to 50% off on select items. On Nov 29, you'll get your yellow tag deals that start at $3.
Piperlime's Cyber Monday deal is unreal! Get 30% off the whole site with the code CYBER.
Head over to lustcovetdesire.com starting on Nov 27 until midnight on Cyber Monday for savings off of your entire purchase and free U.S. shipping. If you spend more than $100, you'll get 15% off, spend more than $200, you'll get 20% off, and if you spend more than $300, you'll get 25% off.
Love House of Harlow 1960? Well of course you do! HouseofHarlow1960.com will be 25% off on Nov 21 starting at 7 p.m. until Dec 2 at midnight. Just use the code BLACKHOH to get the deal.
Dying to get your hands (or skin) on a Clarisonic? Their one-speed, one-button product, the MiaFirst, will be available for $99 from Nov. 26th to Dec 5th, Dec 9th, as well as from Dec 26th to Jan 5th. Visit Clarisonic.com to buy!
Rue La La is offering 24 Today's Fix items on Black Friday and Cyber Monday. Need an example? A Missoni scarf for $79.99.
DL1961 Denim isn't only in your dreams. Visit the site from Nov. 28th to Dec. 3rd for 25% off non-leather items!
Black Friday is a big day for GAP. 50% all items in the store! From Nov. 30th until Dec 2nd, you'll get 40% off your entire purchase. That's kind of a big deal.
Head over to shop-marti.com for 30% select jewels from Black Friday through Cyber Monday.
Select Rampage boots at Macys on Black Friday will be on sale from $69-$19, while Kmart.com will be having a special on the Bongo Josilyn boot—only $15!
Old Navy is putting on a sweepstakes. If you're one of the first 500 lined up outside Old Navy on Black Friday, you'll be given a card. With that card, you can enter the Overnight Millionaire Sweepstakes. What do you get? $1 million. Yep.
Stop at dressbarn for various colored cashmere sweaters priced at $20 and $23 on Black Friday.
In stores, from Nov 28th to Dec 2nd, shoppers at Century21 stores can get one item reduced to 25% off.
Nov 27th to Dec 3rd proves to be a surprise for DANNIJO. You'll only know what's onsale if you receive their newsletter.
Use the CYBER25 code at Stetson for 25% from Nov 2oth to Dec 3rd.
From the 21st of November to the 29th, shoppers at bebe who spend $125 will get a free pouchette.
Nikki Baker shoppers will enjoy 50% off Color Pop Necklaces and Cushion Cut Cocktail Rings when using the shopping code, cyber50 on Cyber Monday. Everything else on the site will be 25% off—but you gotta use the code cyber25!
Spend more than $50 at drhauschka.com on Cyber Monday and you'll get body wash kit! Scrub, scrub.
Scoop NYC knows what wins a girl's heart over—25% off from Nov 28th through Dec 1st, you can get 25% off in stores and online with free shipping.
Drybar is cloud nine, is it not? On Black Friday, Joy To The Hair Coasters are $40, while bundles on Cyber Monday are 20% off.
Use the code RINGFORYOU at Alexis Russell and get a free stocking with your purchase on Cyber Monday!
LUXE City Guides is having a sale on Nov 23rd that offers 50% off the site.
Gold & Grey is giving you 40% off their site for 24 hours with the code CYBER40 on Cyber Monday.
From Black Friday until Cyber Monday, you can get $35 off a Kelly Moore Bag.
OnGossamer is offering 30% off lingerie from Nov 25th through Cyber Monday with the code, OGCYBER30.
Dolce-Gusto will make you smile! 50% off the Melody 2 on Black Friday, plus more amazing savings.
Sports Authority will be open from 6 p.m. to midnight on Thanksgiving and again from 6 a.m. on Black Friday until 10 p.m.
From Nov 28th to Nov 29th, the entire AMI Clubwear site will be 50% off. No, it's not a joke. Just use the code BLACK50.
Visit converse.com from Nov 28 to Dec 1 and get 25% off select styles with the code: automatic. Oh, and there's free ground shipping from Nov 26th to Dec 11th!
From Nov 25th to Nov 26th, Hudson Jeans will be offering 20% off the entire website. On the 28th and 29th, you'll enjoy 25% off!
Wonder over to modifywatches.com for 35% off the entire site from Nov 28th to Dec 2nd. Oh, and every 10th order placed with the code MODME35 is free!
Ulta is the place to be on Black Friday for beauty stocking stuffers. Wanna know a few of the deals? Think Bare Minerals kits for $10, the Benefit Lip Lotto for $18, and Red Carpet Manicure Starter Kit for only $50. Click here for more information on locations!
On Black Friday and Cyber Monday, visit to enjoy 40% off the Pearl Brilliant and Gentle White systems. Who is smiling now?!
Select Make Up Forever Aqua Shadows will be 75% off at Sephora Stores and sephora.com from Nov 29th to Dec 1st.
Love organic beauty? Visit nourishorganic.com on Black Friday for 50% off with the code GREEN50 or on Cyber Monday for 25% off with the code CYBER25.
Use the code BLACKFRIDAY13 from Nov 27th to Dec 2nd at vapourbeauty.com for 30% off all products except samples.
Your fave jewelry store BaubleBar is on board for cool Black Friday and Cyber Monday savings. Depending on how many items you buy on Black Friday, you can save 15, 25, or 35% off. Visit baublebar.com on the Monday after Thanksgiving for the deets on this savings game. You could win $100 gift card!
And there's more!