NEWS
See Which Sexy Star Supports—and One Who Slams—Justin Bieber for Always Going Shirtless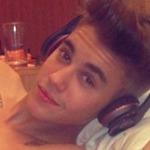 Warning: mysql_ping(): MySQL server has gone away in /home/wpcom/public_html/wp-content/db.php on line 481 amokmagazine.wordpress.com
No shirt? No problem! Or at least that's what Matthew McConaughey says about Justin Bieber's habit of running around with his bare chest exposed.
Matthew delivered his message directly to Justin during an interview with MTV. "It's appropriate wherever you say it's appropriate," says Matthew. "It's your shirt."
Article continues below advertisement
Too bad Backstreet Boy Howie Dorough completely disagrees, and he has his own advice for his fellow singer.
"Whether he would take it or not is a completely different thing because everyone has to take their own path," notes Howie in an interview with the MailOnline.
Photos: Five Couples Who Can't Stay Away From Each Other
So what would he advise? "I would probably try to tell him to take a couple of pictures with his shirt on so that in twenty years from now, he's not going to be upset that had all those pictures without his shirt on," says the 39-year-old.
"Some of the new groups that are out there, the Justin Biebers that are out there, you look at them and you feel for them when they make their mistakes," Howie continues. "But at the end of the day we all have to make them. It's very hard for any of us to go in there and tell somebody don't do this, don't do that."
Watch: Are Selena Gomez and Justin Bieber Back Together?
Maybe Justin should listen to what Howie has to say since April marks the twentieth year the Backstreet Boys have been in the music business. Yes, it's been twenty years...