NEWS
'Silk' Actress Sei Ashina, 36, Found Dead In Her Tokyo Apartment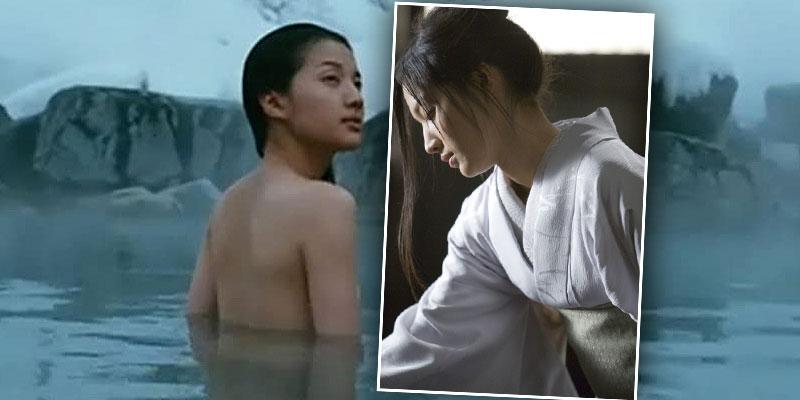 Japanese actress Sei Ashina was found dead in her Tokyo apartment on Monday, September 14. The Tokyo police and her management company confirmed the news of her death. She was 36 years old.
Tokyo police confirmed she died by suicide, Variety reported. According to the outlet, her brother discovered her body after she stopped responding to his phone calls and text messages on Sunday, September 13. No note has been found in her apartment and no motive has been discovered.
Article continues below advertisement
The actress' representative, HoriPro, called the news "sad and unfortunate" — but didn't disclose the cause of death.
NEW MUSIC VIDEO ALERT! DEMI LOVATO REMINDS FANS IT'S 'OK NOT TO BE OK'
"The detailed situation is currently under investigation, but we would like to ask the media to consider the deep sorrow of their families and refrain from interviewing them," the statement read.
"We would like to express our sincere gratitude for the kindness of Ashina during his lifetime and pray for the souls of all of you," the statement added.
Article continues below advertisement
Ashina began her career as a model but then pivoted to acting. In 2002, Ashina starred in The Tail of Happiness, known as Shiawase no shippo in Japan.
Later on, she acted in several Japanese films and TV shows, including Nanase: The Psychic Wanderers, Yae's Sakura and Aibo. Ashina also voiced the character of Emily Thorne in the Japanese version of the 2011 American series Revenge.
INSIDE THE BIZARRE TECHNIQUE JUSTIN BIEBER USES TO SELF-SOOTHE AMID MENTAL HEALTH STRUGGLES
Ashina is best known for her role in the 2007 film Silk, which was based on an Italian novel by the same name.
The movie — which was directed by François Girard — also starred Michael Pitt and Keira Knightley and told the story of a 19th century French silkworm smuggler, his wife, and their journey to Japan.
If you or anyone you know is having suicidal thoughts, please call the National Suicide Prevention Lifeline at 1-800-273-8255 or text STRENGTH" to the Crisis Text Line at 741-741. More resources can be found online at suicidepreventionlifeline.org