PHOTOS
Inside The Bizarre Technique Justin Bieber Uses To Self-Soothe Amid Mental Health Struggles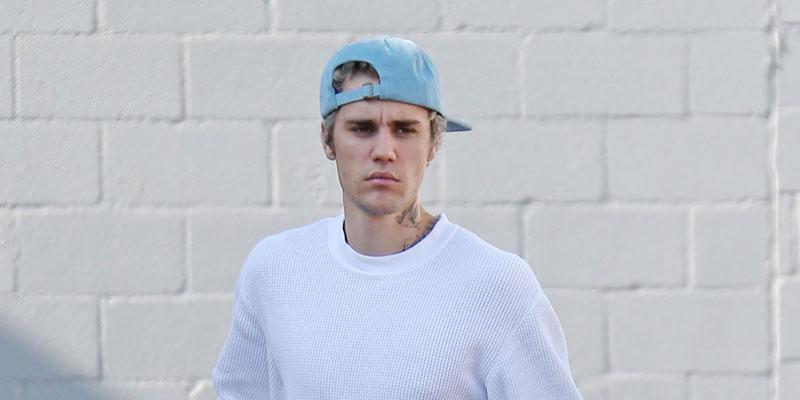 Justin Bieber gave a glimpse into the unconventional technique he uses to self-soothe on the latest episode of his YouTube docuseries Seasons. The singer's doctor taught him to calm himself when he's feeling stressed by using the method called "Havening," which involves rubbing the face and head to release "the feel-good chemicals in your brain on demand."
Article continues below advertisement
In one scene, Justin, 25, got overwhelmed while shooting the music video for his hit single "Yummy." Luckily, the crooner's health coach Dr. Buzz Mingin was on hand to walk him through the technique.
"Havening is a psychosensory technique that actually raises the feel-good chemicals in your brain on demand," Dr. Buzz explained as Justin vigorously rubbed his face and head.
Article continues below advertisement
Justin's wife Hailey Baldwin further explained the process. "It's basically like a self-soothing thing. Everybody has their own version of Havening without knowing it. It's like when you're a little kid and you suck your thumb to soothe yourself. When you're starting to feel really stressed out or just to keep yourself calm, it's almost like when you're a kid and your mom rubs your back to sleep and it's the best feeling in the world. It's kind of like that, except you're doing it for yourself," she said.
Dr. Buzz admitted that he's seen a huge improvement in Justin now that he's sober and actively working on his mental health. "The changes that I've seen with Justin are monumental. He's matured tremendously. He's not living in survival mode anymore. His sleep is pretty wonderful and he's able to wake up in the morning and be cheerful and excited and exercise," he noted.
Article continues below advertisement
Justin went on to address the photos of him crying to Hailey in New York City in August 2018. "I remember just struggling. I remember feeling, like, emotionally just overwhelmed and talking to her, not knowing how to communicate certain things and just feeling kind of frustrated. There has been a lot of things that have happened in my life and this was a point in my life where I was just like, so overwhelmed being a normal person and crying," he said.
He continued, "When I look at things on the internet and people are like, 'Justin's upset, why is he upset?' It's like, they don't give me permission to be upset. I don't have 'permission' to be human and shed tears, and there are so many people every day who are in a conversation with their girl or their wife or their mom and they break down, but they don't have cameras capturing it. People are like, 'Is he OK, is he having a mental breakdown?' and I'm just emotional and, you know, I think that's OK."
Article continues below advertisement
What do you think of the technique Justin uses to combat his mental health struggles? Sound off in the comments below!